A weekend in Paris
48 hours in the city of lights.
13 02 2017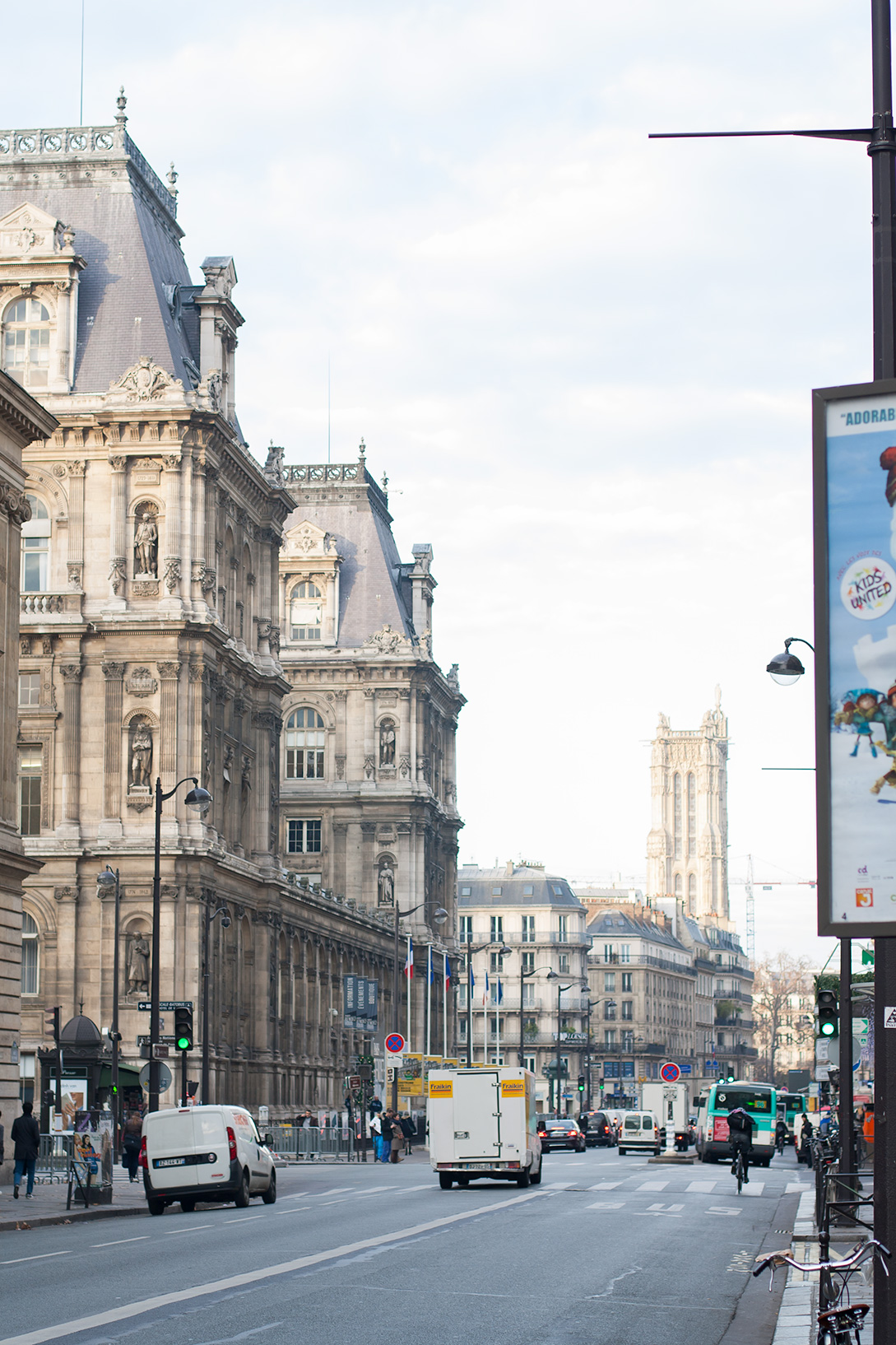 Every place (except Australia!) seems like a 'hop, skip and a jump' away when you're in London, and Paris is a prime example. So there was no way I could be in London and not make time for another trip to the magical French city. My dear Venetian friend Eleonora also happened to be studying there – living in the beautiful Le Marais area (the Jewish Quarter), so I had the chance to experience Paris again, but this time through the eyes of a relative 'local'. A fresh perspective, and although only in Paris for a mere 48 hours (give or take), the trip completely made me fall in love with the city!
Yes, I'll be honest I didn't love my last week-long trip to Paris (a few years back) – it was a little too tourist-y, and to be honest the city felt rather cold and unwelcoming. The moral of the story? Wherever you are, get recommendations and tips from people not guidebooks and follow and make friends with the locals. The magic does not truly lie on the well-trodden tourist boulevards but within the winding streets and lane-ways off the beaten track – streets full of independent stores, eateries and artisan makers.
This post is by no means going to provide a comprehensive guide to Paris (as it was such a short stay!) – so instead I have 10 little snapshots to share of things to 'do', 'eat' and 'see'. I hope they make your next trip to Paris all the more special!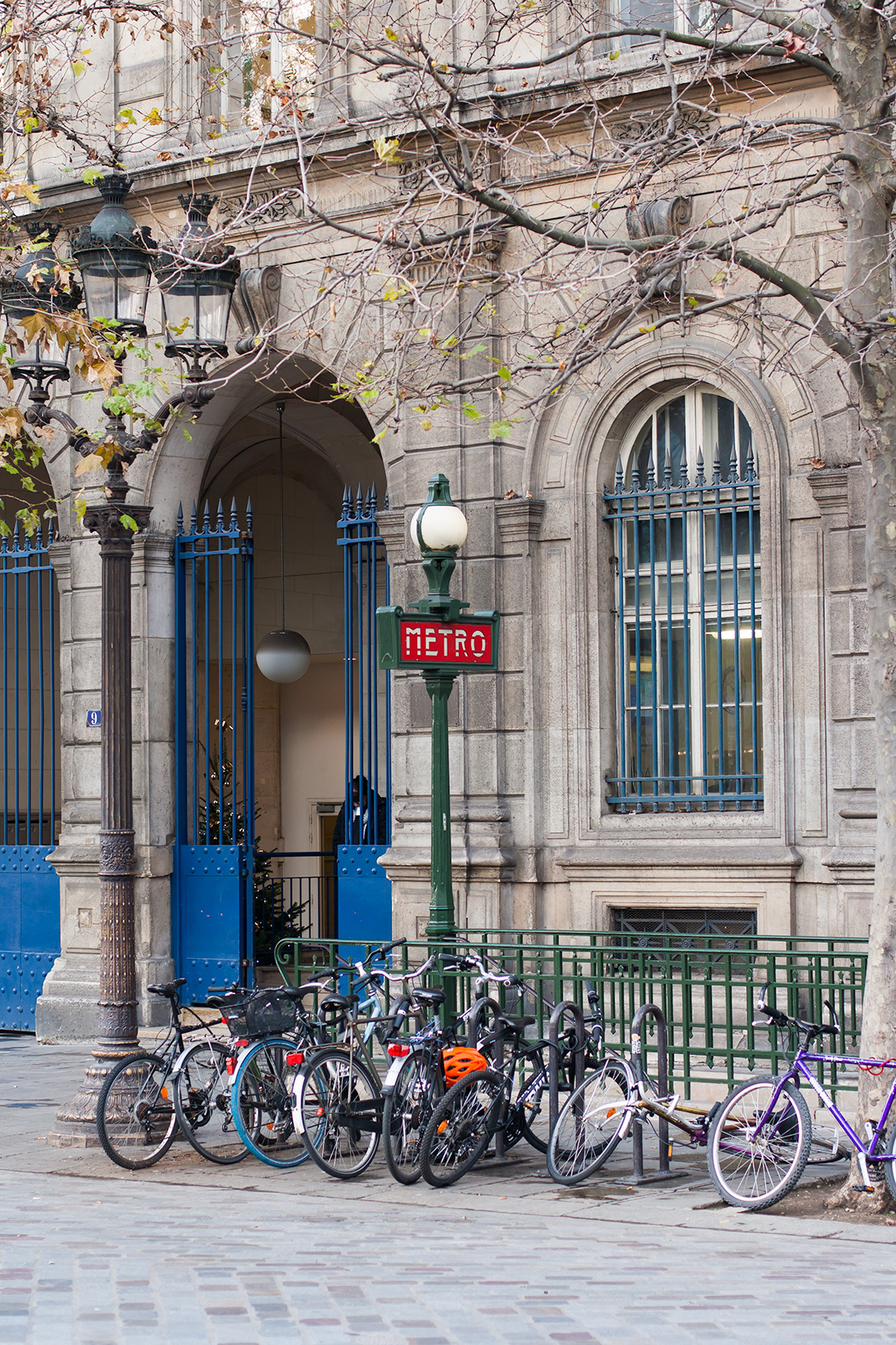 1. Find your piece of the Paris skyline
If you can, do find a spot above the ground (a balcony, apartment window, top of the Eiffel Towel, Arc de Triumphe) and take in ALL of Paris' stunning views – they really do take your breath away. I was lucky enough to be staying in a top floor apartment and every morning I would wake up early and fling open the windows (despite the single figure temperatures!) to take in the views and watch Paris come to life.
2. Eat a croissant on the street (as the city wakes up)
Yes, in Paris eating or caressing baked goods on the street is nowhere near unusual. More people nibble at baguettes and delicately pull apart croissants as they walk to school/work…than not! Hence why the Parisians are my soul people.
After a tip from a friend, I paid an early morning visit to one of La Parisienne's bakeries for the most buttery, flaky croissant, which of course I had to devour right the outside the shop. It was croissant nirvana and one of the happiest moments of my life! The Parisians really do know their pastry. Also, if you visit pick up one of their award-winning traditional baguettes – tucked away in my bag, it kept me going all day.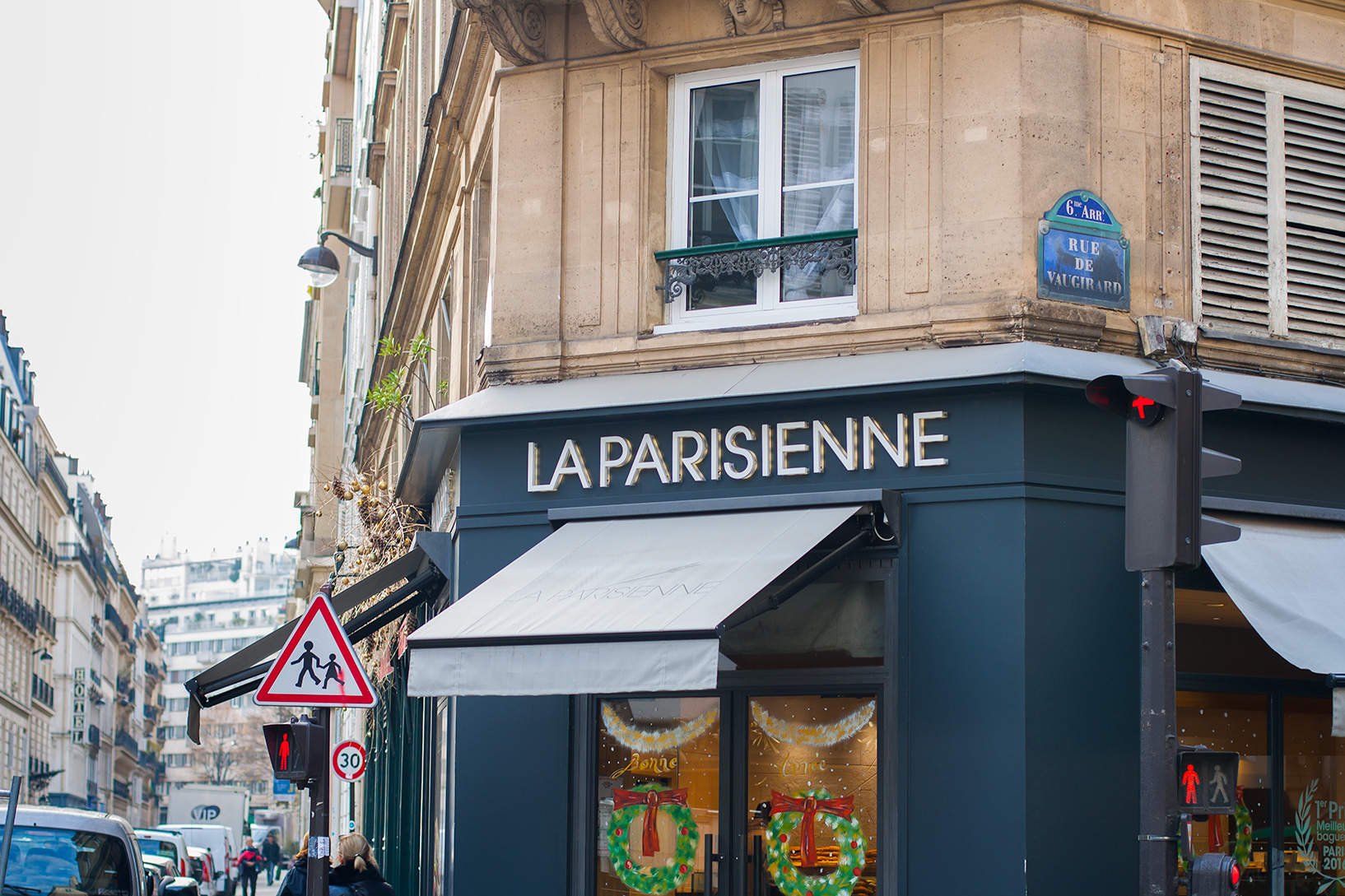 I didn't get to visit the infamous Du pain et Des Idees but everyone tells me that's where some of the best of the best pastries lie, so do me a favour, if you're in Paris anytime soon then please go and devour a l'escargot aux cassis frais or chocolat pistache (berry or chocolate/pistachio snail shaped 'escargot'). Apparently the locals even commend this bakery with being one of the best in Paris – so it's a MUST see (as I sit here pretty much regretting not visiting, every day since!).
3. Ditch the department stores for the smaller boutiques

I found out that one of the benefits of staying in such a beautiful and culturally vibrant area like Le Marais, is the sheer number of beautiful (and independent) boutiques, book shops and food stores that exist. The once aristocratic area (still dotted with many beautiful and significant historical buildings) is now home to some of Paris' hippest eateries, galleries and boutiques, all tucked within the winding streets of the 'Jewish Quarter' – a geographical maze that quintessentially represents Paris on a map! (Tip: Do not place all your trust on Google Maps – the French city outsmarts the app in many cases!)

This is very much a different shopping experience to that found on the busy, tourist-filled Boulevards, and that along the Champs-Élysées (though it's definitely worth exploring those areas at least once!). I loved chatting to the store owners (or rather trying to – my French makes French people cry out in pain!), many of whom still make all their wares by hand OR source them from local suppliers. I invested in some special items for myself and friends.
Everyone was so lovely and generous with their time and knowledge (and so grateful for the chat and your business) – who says French people are rude?!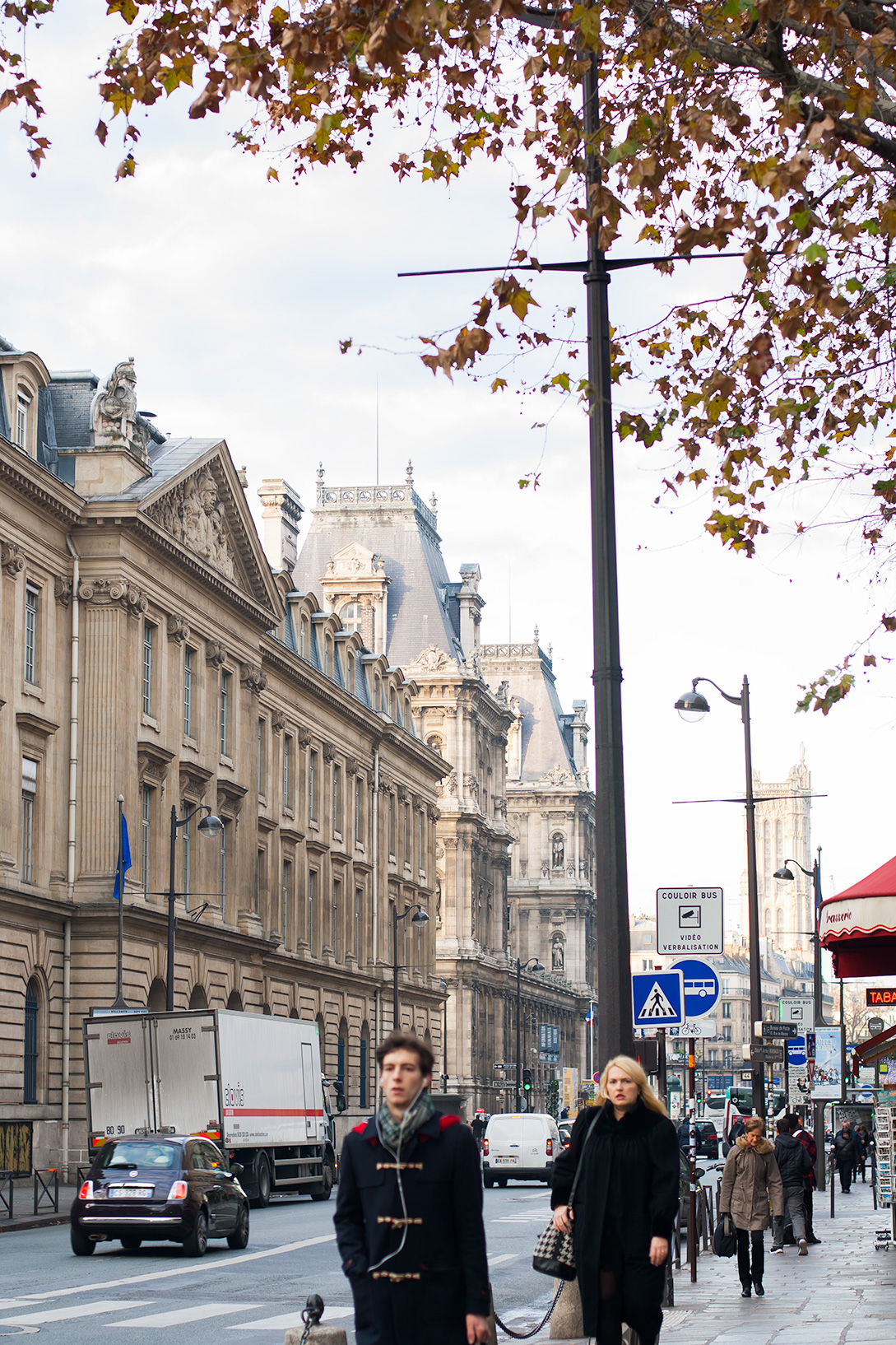 Favourite stores included:
Yvon Lambert Bookshop: a timeless bookshop filled with eccentric, one-of-a-kind books on art and design, in addition to exhibition catalogues, art prints, posters, DVDs and CD's.
LA2L: la boutique: the most beautiful jewellery pieces (a mix of Bohemian, Vintage and Retro inspired), all designed and handmade by French local Marie-Hélène Spitzer.
La Boutique Générale: a homewares store to swoon over. Everything from handcrafted wooden kitchen spoons and utensils and linen aprons and towels, to hand painted ceramics and more. A favourite little find of mine!
4. Get lost in Merci Shop
So, Merci is a 'shop' technically, I guess, but it definitely deserves a bullet point on its own. I dare you not to fall for something amongst the multiple levels of beautiful wares (if you exit empty handed then I want to hear about it?!). From garden, kitchen and homewares, to clothing, shoes, accessories, books, technology, stationary and more. Merci is a mecca for beautiful, well-designed goods and is a beautiful store in itself.
Look out for the little red car in the courtyard (though sources tell me it's now yellow?) and make sure to take a shopping pit-stop at one of their many onsite cafes (the bookshop cafe is my absolute favourite – cosy up with a book, pot of tea and delicious slice of cake! The canteen downstairs is great for brunch too).

5. Get acquainted with the local grocers or food stores
Oh…and Paris is just full of beautiful delicatessens, boulangeries and independent produce stores. Even their supermarkets are filled with lots of specialty gourmet goodies (I'm a big fan of 'supermarket stalking' whenever I visit a new place/country…anybody else?).
This trip I was lucky enough to be staying across the road from a three-level Bio c' Bon store (kind of like the French version of Wholefoods…but of so much more gourmet!). A whole level dedicated to bread (every king you could imagine – you could even but fresh by the slice), cheese and wine; another to fresh produce (seasonal and where possible locally sourced fruit and vegetables), and a third to delicious specialty products (including the tastiest vegan choc chip cookies and chocolate covered hazelnuts to die for – that could be purchased by the kilogram).
Oh and I also cleared the shelves of THIS…the most incredible Italian Chocolate spread…think Nutella with/without the milk (for us 'lactards)' and/or Orangatan-murdering palm oil. I'm not even joking – it's pretty much a dead-ringer for the original (yup my friend Leo wasn't going vegan without a suitable replacement, she tells me!).

6. Check out one of the many cafes shaking up the Paris food scene
Holybelly Cafe: The brainchild of Sarah Mouchot and Nico Alary, Holybelly will have us Melburnians feeling at home. Delicious coffee (the best I had in Paris! It's in the water they say – using reverse osmosis filtering), and a comforting menu of classic 'eggs and sides', alongside seasonal, French-inspired specials that sell-out daily. Both travellers and locals alike, cue for their coffee and food and I now, know why?! One for the list, but if you plan to go on a weekend, then do get there early!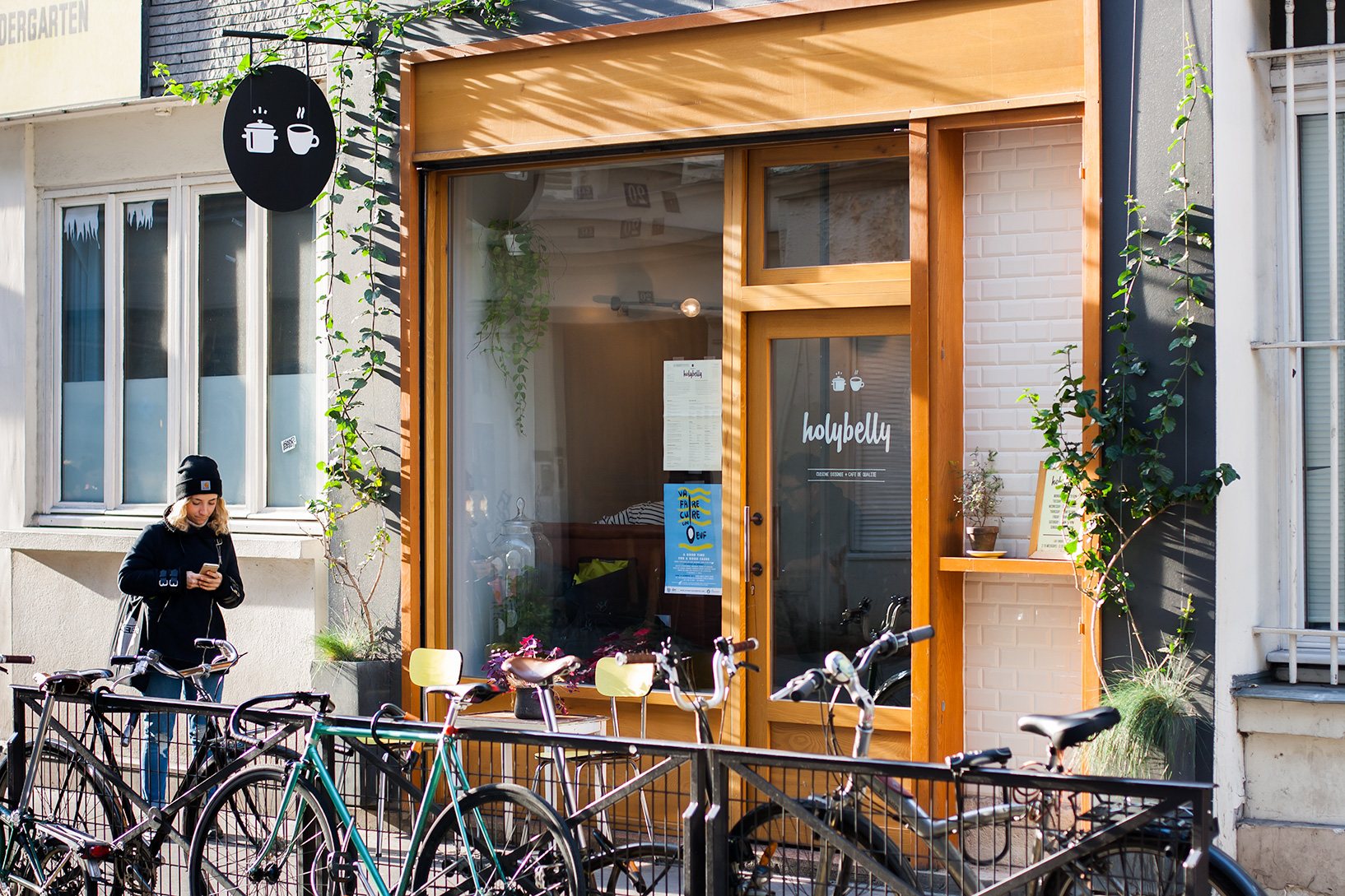 Ob La Di: Another great spot for a 'flat-white' fix, plus lovely housemade cakes and a brilliant brunch menu with all the 'on-trend' Aussie faves (did someone say acai bowls, buckwheat granola and avo on toast?!). You're only problem will be getting a table – open Wednesday to Sunday, Ob La Di has it's own fan club.
Téléscope Cafe: I didn't get a chance to visit Téléscope but it was recommended to me multiple times – a beautiful interior and I'm told highly 'Instagram-able' exterior, with great food and coffee. It's definitely high on the list next visit!
Mamie Gâteaux: The loveliest looking tea house, just like your grandma/mamie's kitchen. The perfect place for a cup of tea and filled to the brim with delicious house made cakes and pastries. Simple food, done well. High, high on my list for next time.
Boot Cafe: a literal hole in the wall (no seriously, I would've missed it multiple times if it wasn't for my local friend) that is home to great coffee, daily fresh-made cakes + sweets and a small/tiny eat-in menu. A lovely place to hide out in on a rainy day – if you can get a seat that is! Oh and it's rather infamous/instafamous for it's gorgeous blue facade.

7. If you're vegan or plant-based…go here!
My beautiful friend, Eleonora, whom I stayed with, is vegan and boy oh boy is there a delicious array of vegan or vegan-friendly eateries in Paris. Who would have thought in city that heralds butter, butter, cheese and more butter?!

Here are some of her favourites:
8. If you're in Paris at Christmas – follow the lights and eat some roasted chestnuts
Yes, during the festive season in Paris the Champs-Élysées and Le Jardin du Luxembourg come alive with an array of Christmas lights and market stalls. Though the Christmas Market itself is rather commercial, the night-time vibe is so so magical, and you absolutely must get a cone of delicious 'marron chaud' or hot/roasted chestnuts (if you're a chestnut fan like me). Festive food that simultaneously serves as a great hand warmer – perfect for those chilly Paris nights!
9. If you've done the Musée du Louvre and Musée d'Orsay, then check out Centre Pompidou…

This instantly recognisable building – with its colourful 'scaffolded' appearance and external escalators, is not only an architectural marvel itself, but is home to Paris' National Museum of Modern Art. The centre features works from renowned artists (think Matisse and Picasso), with pieces dating from 1905 to the present day. Don't forget to check out the beautiful public library on site too (the perfect place to read or study) and the mind-blowing panoramic view of Paris from the 6th floor! Note: building pictured below is not Centre Pompidou (just another random capture!)

10. Stay in a place that feels like a home (or better still stay with a friend!)

Le Marais was the most perfect area to stay in – close enough to all the 'attractions and sights' but far enough away from the general chaos! Though it really was the opportunity to stay with a friend, in her petite attic apartment, a-top a grand old building, which really made my short stay, feel long…and a bed to crash on, feel like home. So my tip would be – ditch the chain hotels and rather 'cold' serviced apartments, and if you can find a place that's 'lived in' (whether via Airbnb or the like) it truly does make for a richer, more authentic experience and you almost feel as if you're a fellow French citizen, living day-to-day, though notably significantly less chic in appearance and demeanour, and with one heck of a rubbish accent. Ha!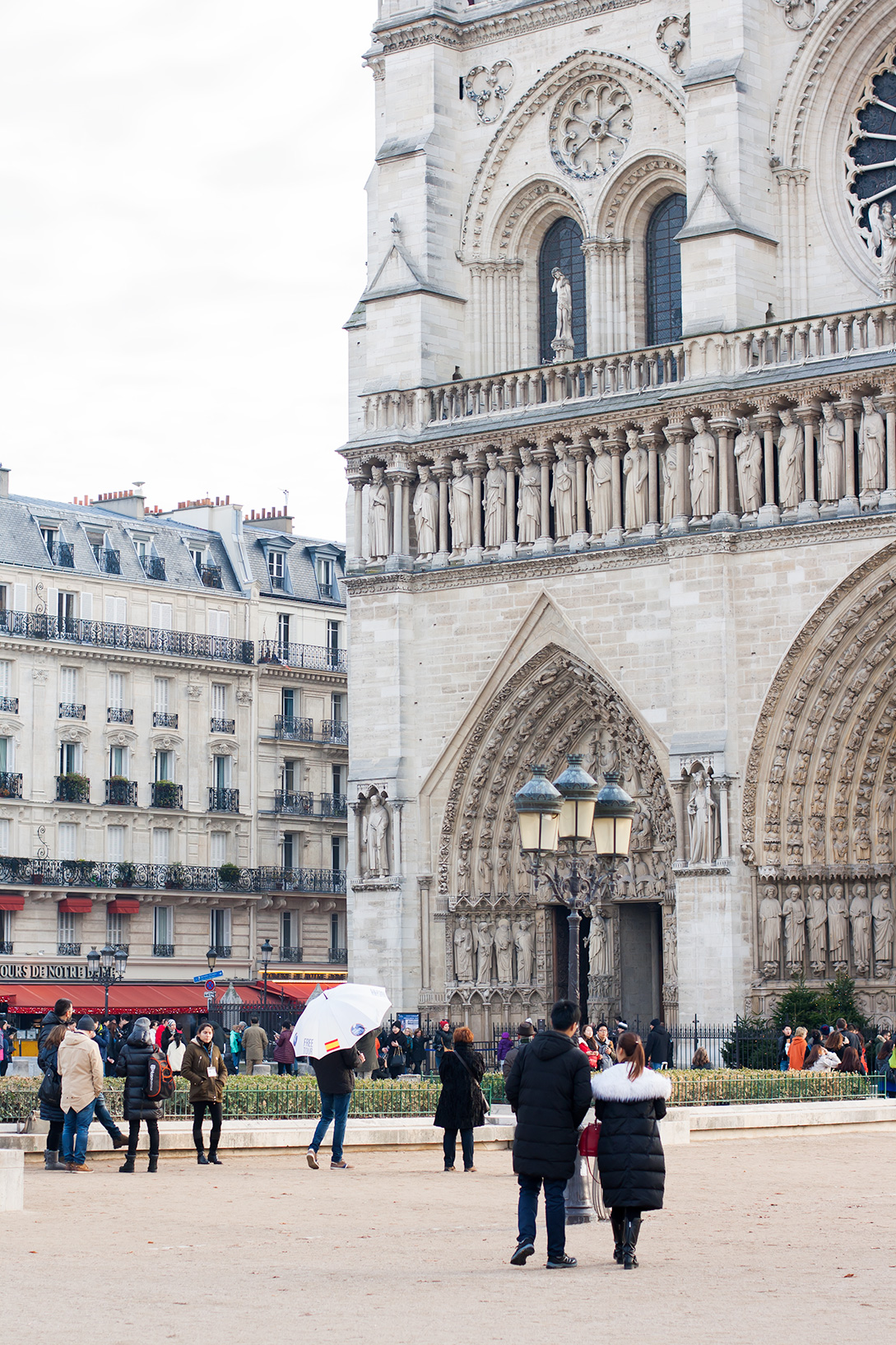 Have you been to Paris before? Do you have any tips or experiences to add? I'd love to hear them.