Emiko Davies
Food Writer, Photographer and Author
21 02 2016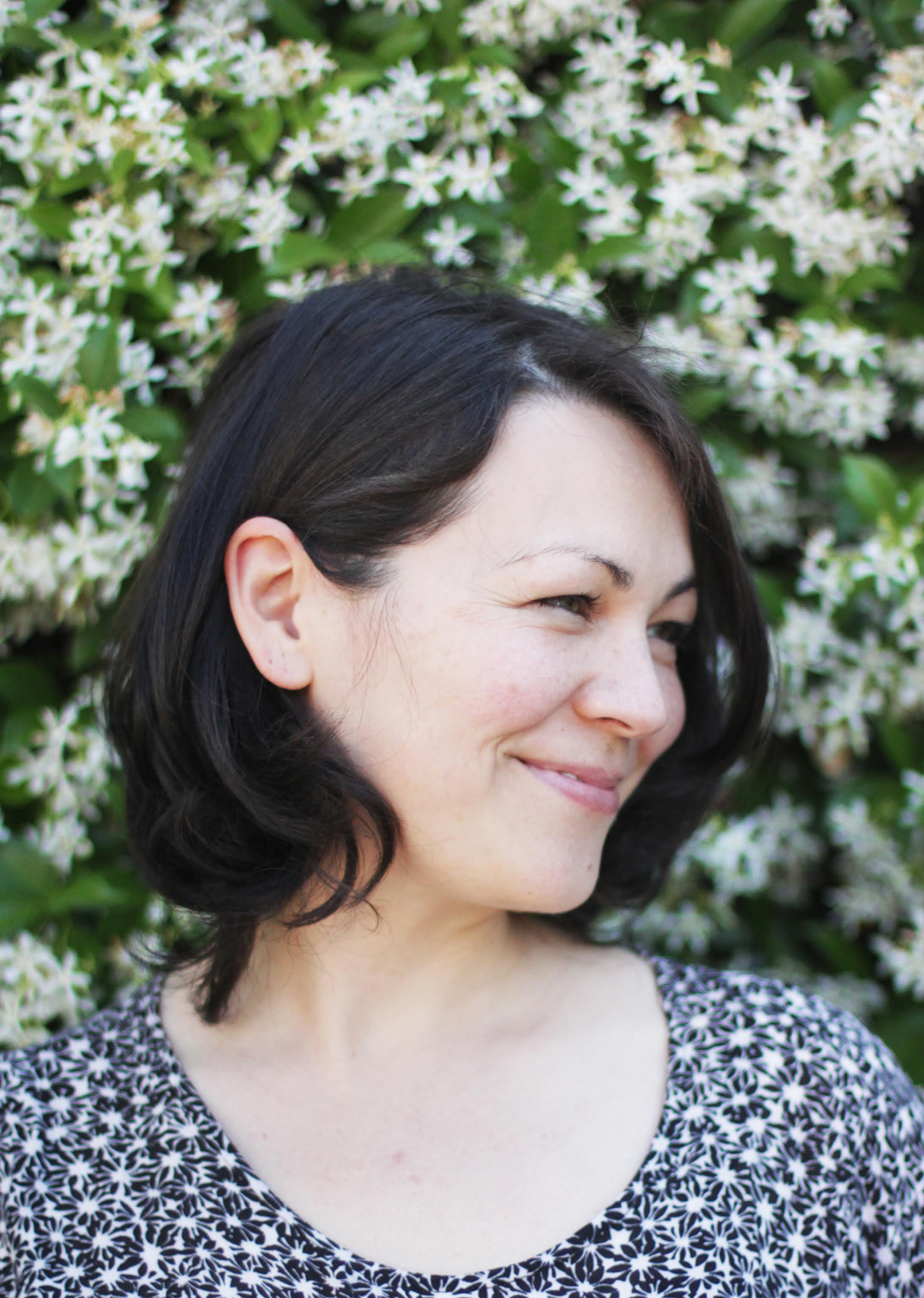 Emiko Davies, is half Japanese, half Australian but has spent 2/3 of her life living in other countries. From growing up in Beijing to studying on Rhode Island, she eventually found herself in Florence and never looked back. She currently lives in Tuscany with her Italian husband and three year old daughter, and is surrounded daily by the delights of authentic Florentine cuisine.
A talented cook, food writer and photographer, I found Emiko through her beautiful blog full of heart-warming regional Italian dishes (that immediately reminded me of my own Nonna's cooking!) and from then on have followed her endeavours via Instagram and beyond. Her recipes and accompanying photos never fail to evoke a sense of warmth and conviviality within me, and I simply want to reach out a take a bite. She also writes regular columns for Food 52 and Italian newspaper Italian newspaper, Corriere della Sera.
Her first cookbook, Florentine: The True Cuisine of Florence, published by Hardie Grant Books is due for release next week and I couldn't be more excited to get my hands on a copy. Many of the photos taken below are straight from the book, and if they don't make you want to book a trip to Florence (RIGHT NOW!) I don't know what will.
My passport is well and truly at the ready!
Luckily! A passport is not needed if you would like to meet Emiko as she is currently in Australia on her cookbook tour, so if you are passionate about wholesome Italian food (like me) now's your chance to join her for a Florentine inspired feast… and then you can give her a big hug too!
Now…it is with the greatest pleasure that I introduce you to Emiko Davies.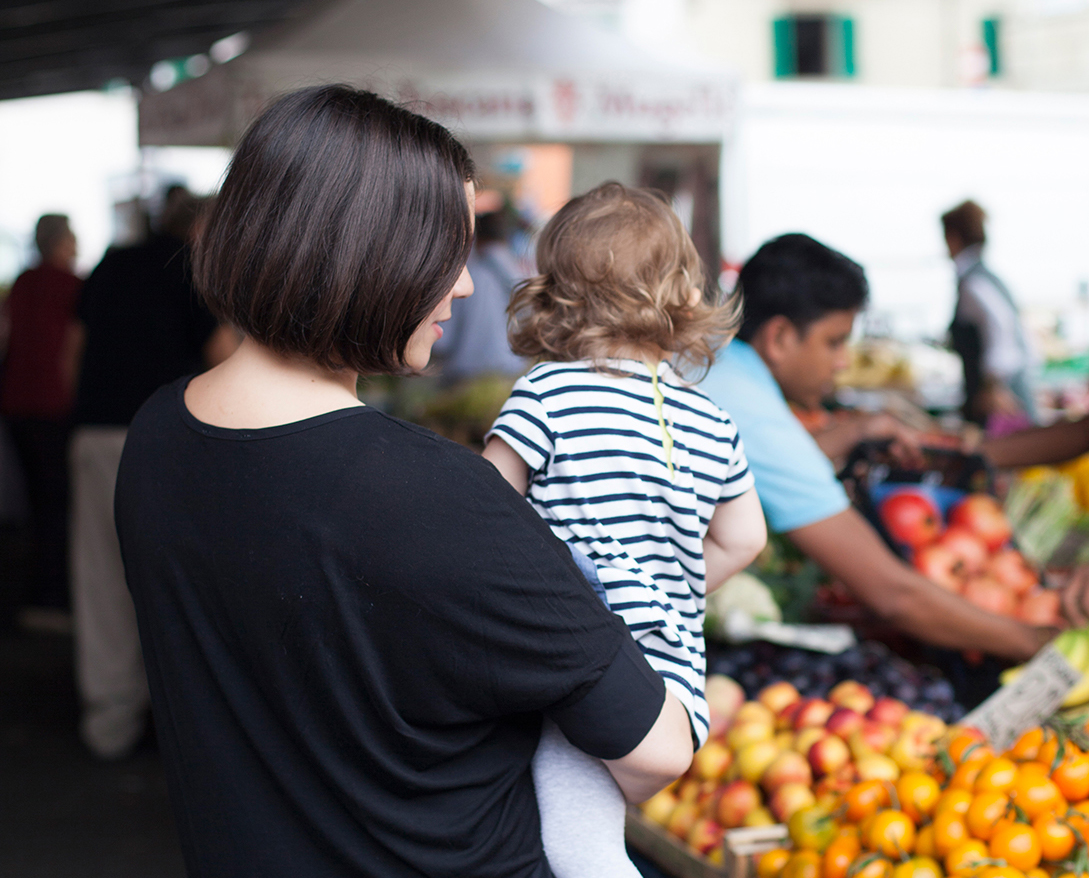 1. Tell us a little about yourself and how you spend your days?
The easiest way to answer this is to say that I cook and write recipes, photograph my food and run around after a three year old, sometimes all at once! Most days I'm testing recipes or writing articles for my blog or my regular columns with Food52 or Corriere della Sera. I'm also researching and working on a second cookbook right now so it's a busy time which means the oven is always on or a pot is always bubbling away on the stove and I'm always looking for family and friends who are willing to take away all the food that's pumping out of the kitchen lately!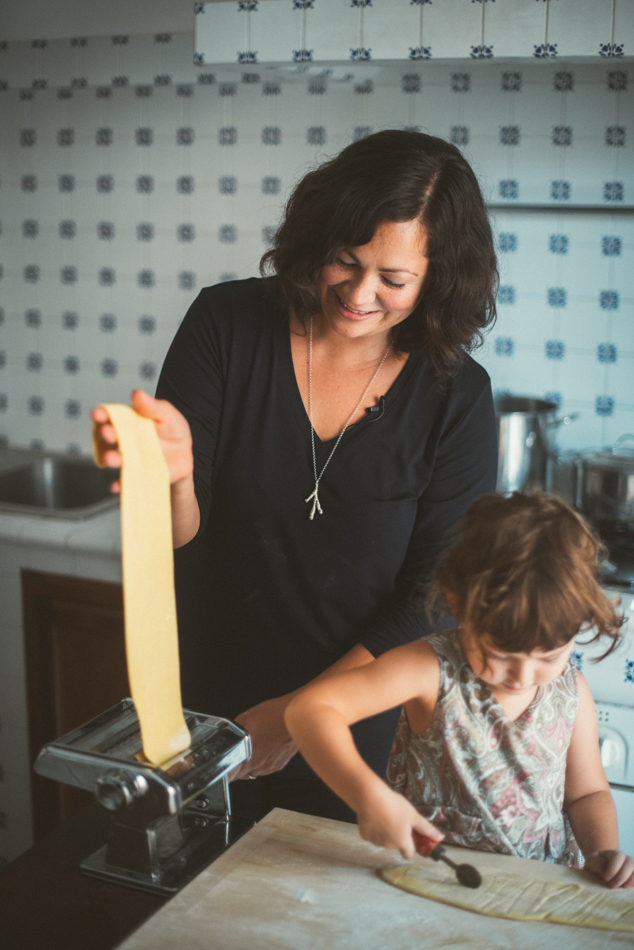 2. What inspired you to start blogging and writing about food? How did your passion for regional Italian food (and its roots) come about?
I had been living in Florence for about five years when I decided to start my blog, which has a focus on regional Italian cuisine (with a rather biased curve towards Tuscan food). It was the food habits and traditions of my new home that entirely inspired the blog. What really struck me when I moved to Florence was how the food that Florentines like to eat when they go out is the same food that mamma or nonna serves on Sundays to the whole family (and probably does better) — they don't go out to try something different, or a different type of cuisine. They go out for their all time favourites. Look at the menus from trattoria to trattoria and they are essentially an identical list of dishes! Then when I discovered the Italian cookbook that has probably the biggest influence on my cooking, Pellegrino Artusi's Science in the Kitchen and the Art of Eating Well, which was written in 1891, I realised that these dishes have also barely changed for centuries. This has (and will continue to) always fascinated me.
3. Can you share with us a little about 'Florentine' and who/what inspired the recipes in your debut cookbook?
Florentine is basically an ode to the city that I consider my second home. When I was approached to write a cookbook and asked to come up with a pitch, it came easily — it had to be about Florence. There are thousands of Tuscan cookbooks out there but barely anything that actually speaks just of Florence — and anyone who knows regional Italian food knows that the dishes and the traditions change from town to town, not only region to region. The book is entirely made up of Florentine recipes, dishes that tell a story of the city or that are inspired by my favourite places to eat in the city, from pastry shops, trattorie and wine bars to gelaterie. Artusi gets mentioned quite a bit there too (although not Florentine, he was from Emilia-Romagna but lived in Florence for many years and wrote his cookbook while living there so it is tinged with Florentine recipes and anecdotes).
4.  Do you have a current food or ingredient 'love'?
My current food love is bottarga. We had a 7 month stint living in southern Tuscany on Monte Argentario last year – a beautiful area of hills, sparkling seaside and lagoons. The neighbouring lagoon town of Orbetello is famous for its bottarga, which is still only artisan-made, the same way it's been made for centuries, from local mullet eggs. It's a softer style of bottarga compared to Sardinian bottarga, and delicious eaten in thin slices with lemon juice and olive oil as antipasto, or grated over pasta with a squeeze of lemon juice for the fastest dinner ever!
5. Is there a special recipe (which means more than just the ingredients) that you would be willing to share with us?
I love this pear and chocolate cake. It's not exactly one of the most traditional desserts (Tuscans don't have much of a sweet tooth so this is a newcomer compared to some of the other sweet recipes in the cookbook which are much more rustic), but it is certainly a popular combination that you'll find in elegant pastry shops. This recipe I particularly love because the base of the cake — the crisp-edged, fudgy, dark chocolate cake — is inspired by one of my all-time favourite cake recipes, a flourless chocolate cake of Elizabeth David's. I have always been a fan of the pear and chocolate combination, so one day it just seemed quite perfect to simply push some still-firm poached pears into the cake, which help cut the richness of the dark chocolate. I discovered Elizabeth David's books late; well after I had started my blog and once I found her, I couldn't get enough. She wrote about Italy in the 50s and most of what she talks about is still spot on and totally relevant today. Her recipes are always unforgivably authentic and to say her writing has been an inspiration is an understatement. They're the sort of cookbooks I take on holiday to read like novels.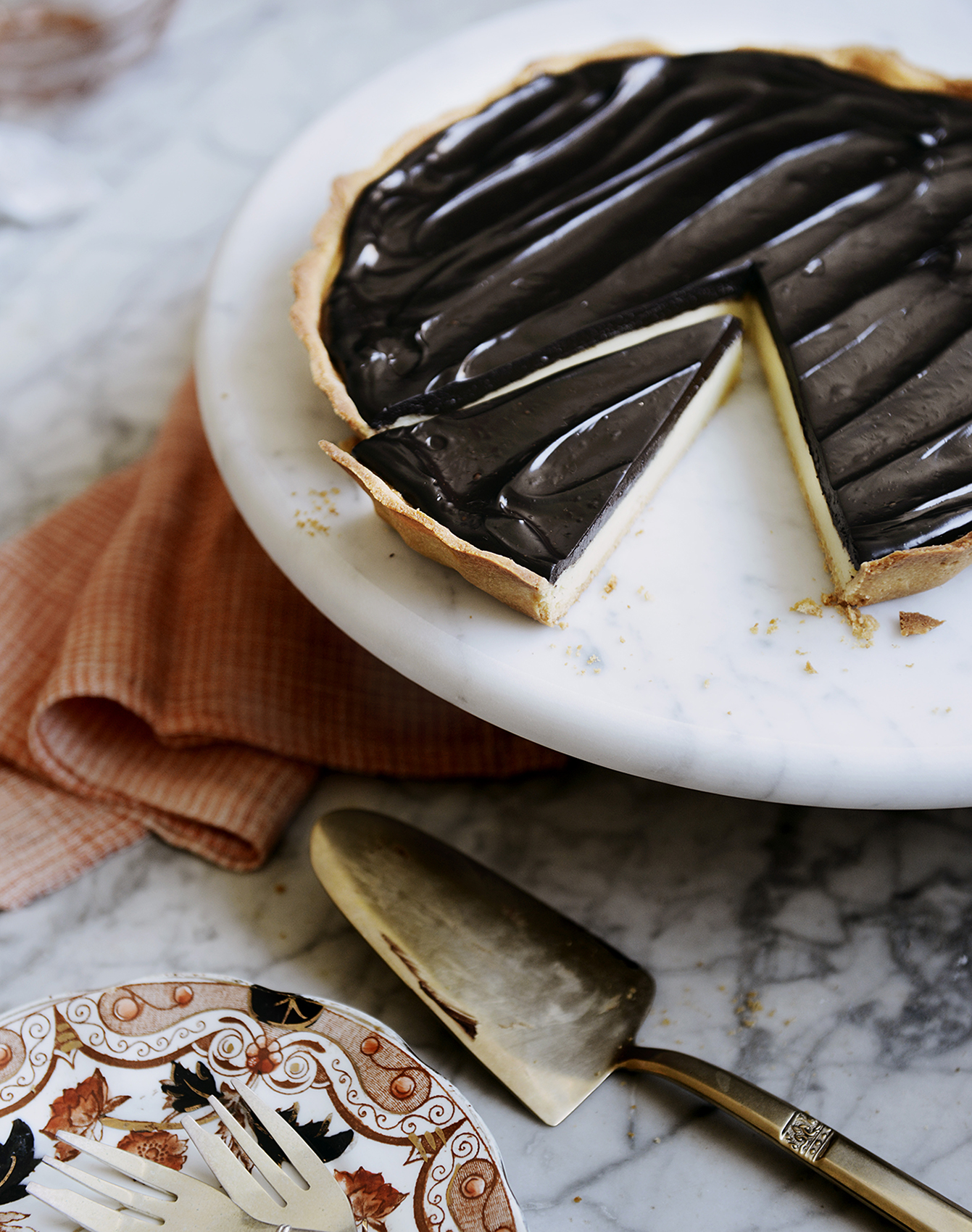 Torta di Pera e Cioccolato (Pear and Chocolate Cake)
For the poached pears:
50 grams sugar
500 ml water
2 pears, peeled, cored and cut into 8
For the cake:
150 grams dark chocolate
90 grams unsalted butter, cubed
90 grams caster sugar
90 grams almond meal
3 eggs, separated
butter for greasing
1 teaspoon of cocoa powder for dusting
icing sugar, optional
To poach the pears, combine the sugar and water in a saucepan and set over a medium heat. When boiling, poach the pear slices for 10-15 minutes or until tender but not too soft (a knife should easily penetrate the flesh without any resistance). Drain and let the pear cool.
Melt the chocolate over a double broiler. When melted, remove from heat, add butter and stir until the butter has melted. Add the sugar, almond meal, stirring to combine. When the mixture is cool, add the egg yolks.
Preheat the oven to 180ºC. Grease a 22cm cake tin with butter and dust with cocoa powder, tipping out any excess.
In a separate bowl, whisk the egg whites to peaks, then fold in to the chocolate batter. Pour into the prepared tin. Arrange the pear slices on the top of the batter, pushing them slightly in. Bake at 180ºC for 40 minutes or until a skewer inserted into the middle of the cake comes out clean.
When cool, remove cake from cake tin and dust liberally with icing sugar, if desired. Place on a plate and serve in modest slices – this is a rather rich cake.
This recipe is an edited extract from Florentine by Emiko Davies published by Hardie Grant Books. Food photography by Lauren Bamford, author portraits by Hana Davies and Lenny Pellico, location photography by Emiko Davies.