Honey Thyme Parsnip with Rocket, Pear and Blue Stilton
Categories: dinner, sides
17 03 2016
This month's mystery box from Prahran Market was a bit of a doozy… including some lovely new season pears, a bunch of parnsips and some rather 'intense' blue Stilton cheese.
I say 'intense' because my culinary memory tells me I've never really been a fan of blue cheese, so when I saw it in the box, I was a bit like '…ohhhhh what am I going to do with this'?!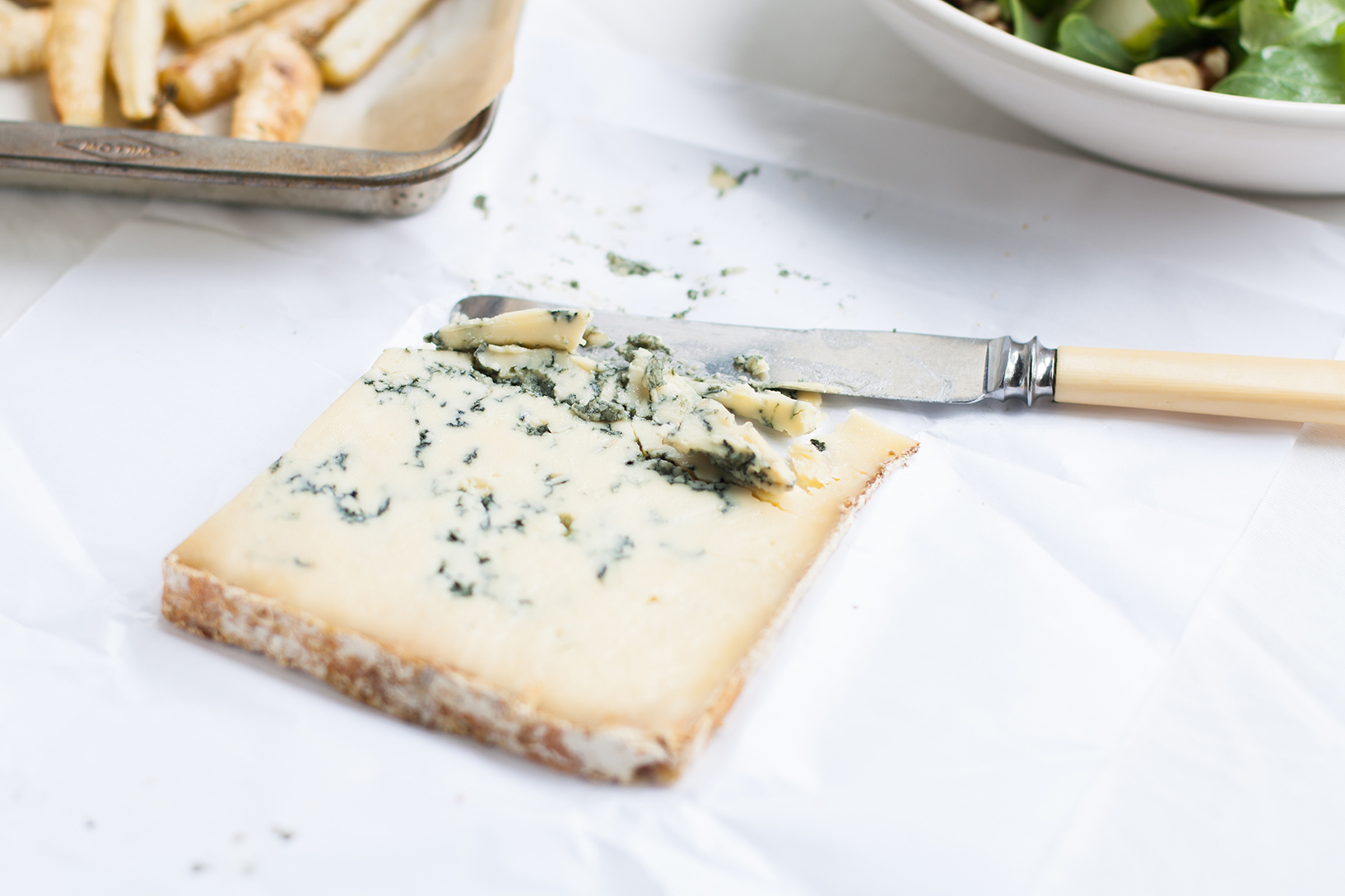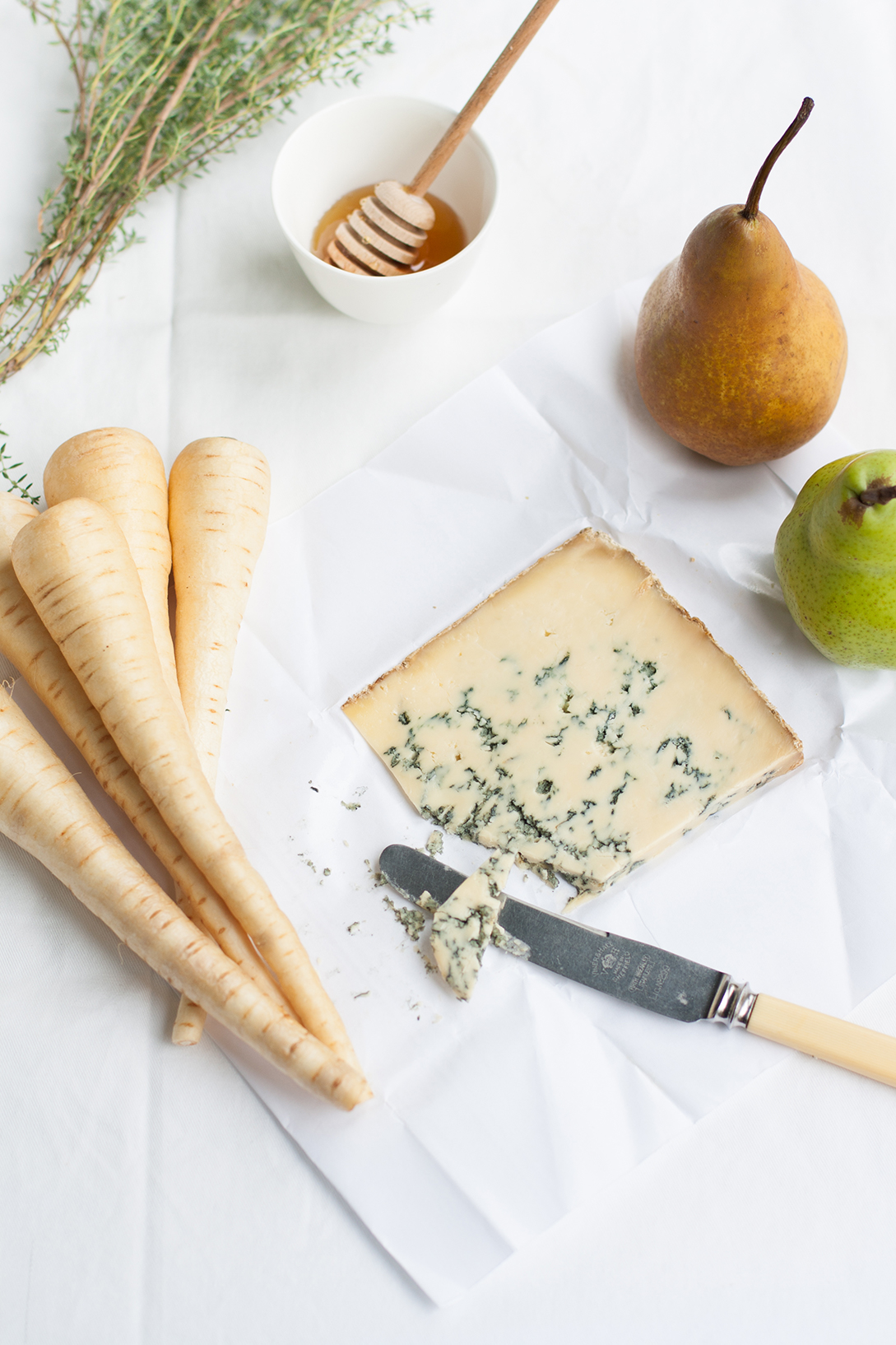 Luckily, this was a temporary paralysis before I realised there were a myriad of options – and besides sharp blue cheese + super crisp, sweet pears = the perfect partners in crime.
Parnsips are also not a feature of my usual vegetable repertoire but I knew if I roasted them they would become golden, sweet and caramelised – and thyme and honey seemed as if they would compliment the earthiness of the root vegetable.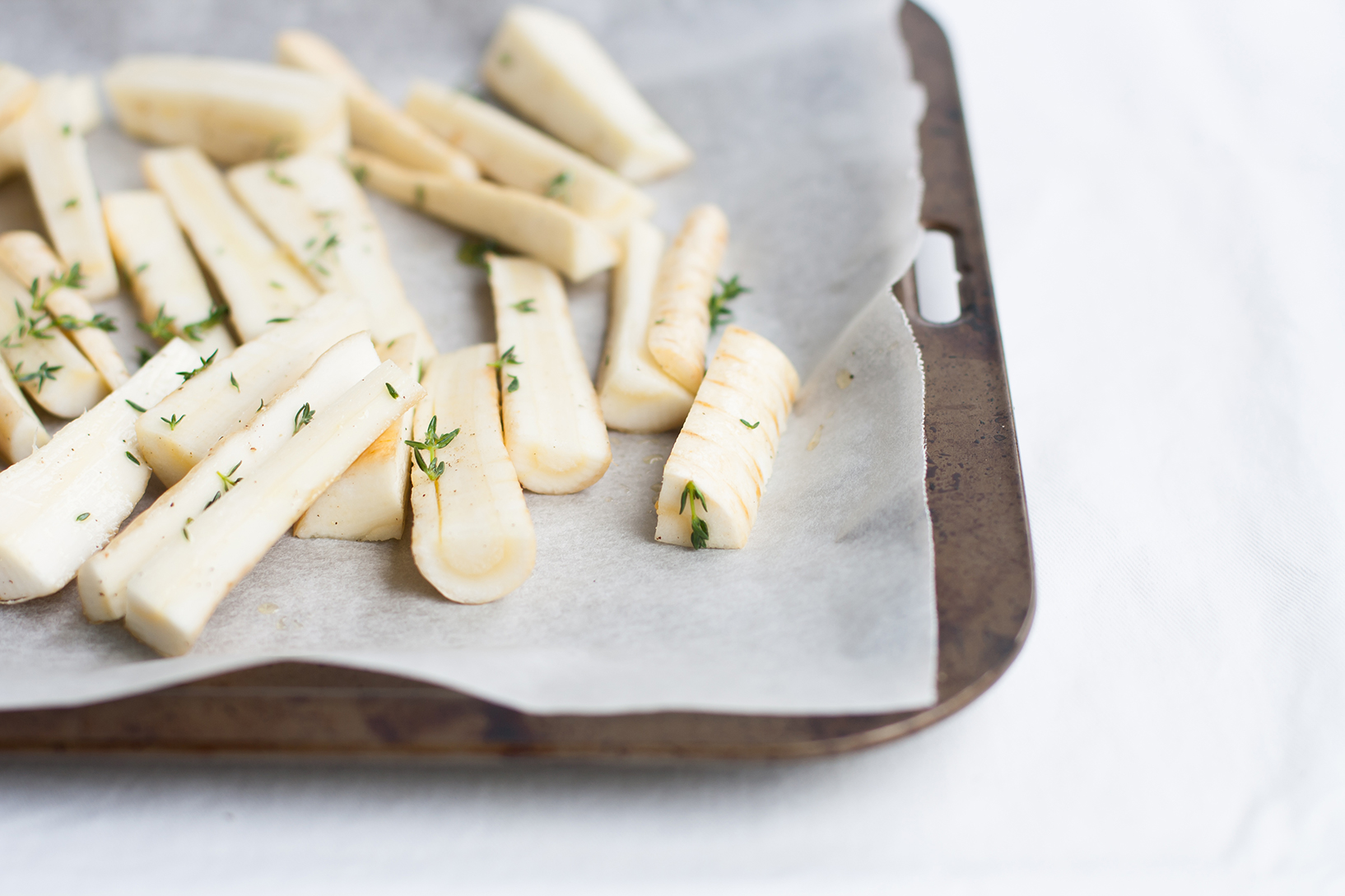 So how to combine all these elements into a dish?
Well given, that the weather has decided to remain unseasonably warm well into Autumn (over this side of the world – much to my dismay!).
I decided that a rocket based salad would be an acceptable way of combining all the delicious autumnal flavours of the roasted honey thyme parnsip, pear and blue cheese, whilst keeping the dish light – because as much as my head currently desires a bowl of slow cooked stew my rising body temperature is screaming 'NO'!
Please tell me I'm not the only one hanging for comforting winter eats and jumper-appropriate weather?
This little salad would also be the perfect addition to your Easter feasting table – given it's next week (wowsers!) – I'm hoping the weather cools down enough in the coming days so that i ca justify all the Easter baking that MUST be done.
Mmm bring on the hot cross buns and our traditional Italian treats of pastiera (this is Emiko's version – we make ours with rice), savoury calzone (filled with rice, salami and THREE types of cheese!) and pigna (or at least that's what I know it as – a sweet, enriched, brioche-like Easter bread that is plaited into circles with a boiled egg)!
In fact, in our family, Easter is a tastier ordeal then Christmas and every year we gather at my Nonna's house on Good Friday to make the above baked goods.
Although, that's for another blog post (hopefully)!
Do you celebrate Easter? What are your lovely cooking/eating rituals at this festive time of year?
If it's simply gorging on chocolate – then that's fine by me! Ha.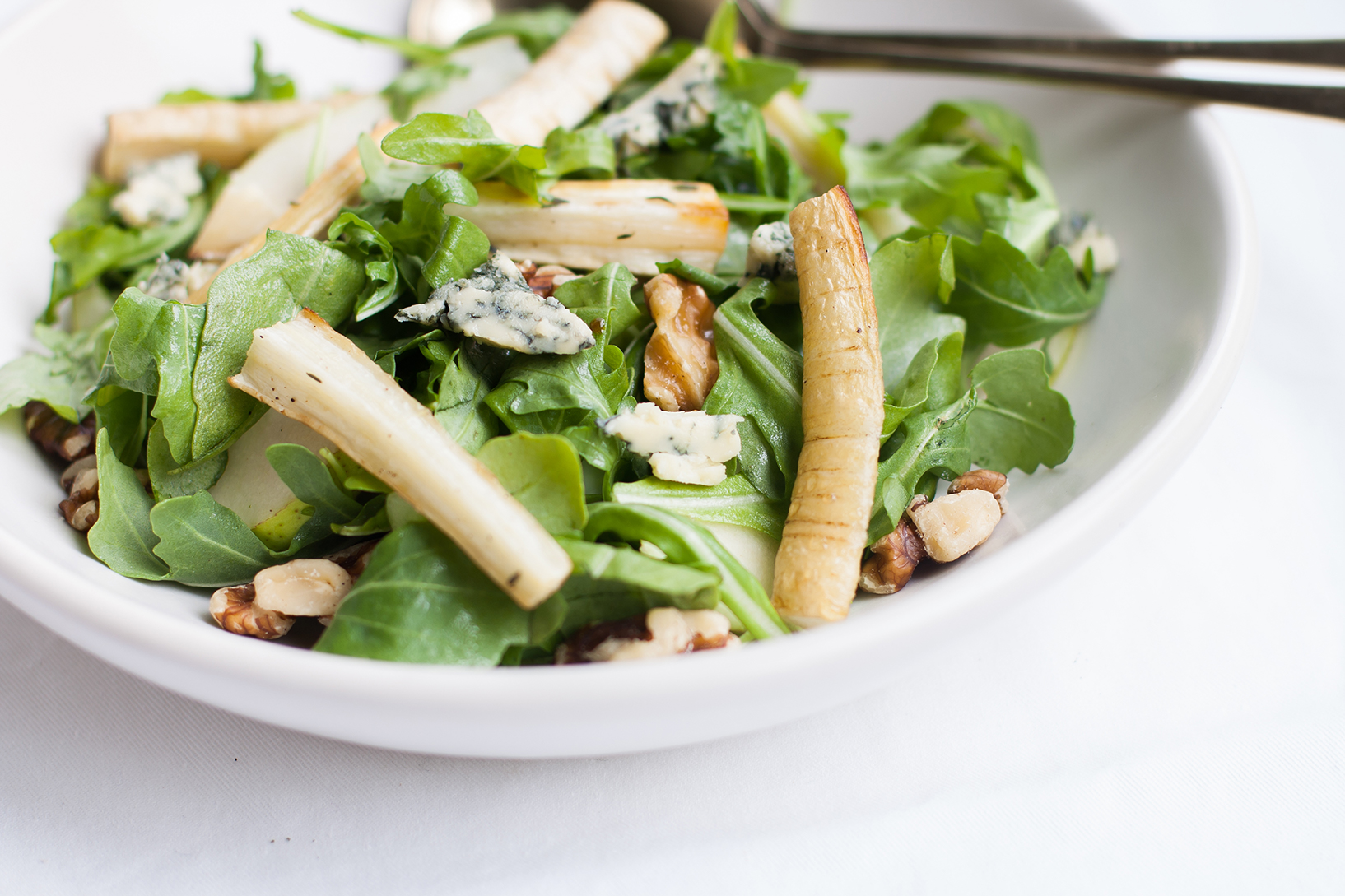 Honey thyme parsnip with rocket, pear and blue Stilton.
Serves 1 (as a main) / 2 (as a side)
3-4 medium parsnips, cut into batons
50 -100 g of rocket/arugula leaves, washed
1 medium pear, skin on, thinly sliced
50 g premium blue Stilton cheese
1-2 tbs of honey
40 g of chopped walnuts, toasted
Pinch sea salt/pepper
Sprig of fresh thyme
Extra virgin olive oil
Lemon juice
Method
Preheat oven to 200 C.
In a large mixing bowl, add a pinch of salt, some cracked pepper and a generous drizzle of olive oil to the parsnip batons; sprinkle over the fresh thyme and toss to combine.
Layer parsnip onto a lined baking tray and bake for about 15 minutes, before drizzling over the honey, and then allowing the parsnip to cook for another 5-10 minutes or until the thin batons are golden and tender. Allow to cool.
Before serving, coat the rocket leaves generously in olive oil and fresh lemon juice, and arrange the dressed leaves on the base of flat serving dish or salad bowl. Next, add the thin slices of pair and the roasted parsnip to the dish. Finally, top salad with the toasted walnuts and crumble over the blue Stilton cheese.
Serve immediately.
Notes
Cooking time for the parsnip will depend on how thickly they are cut and how fresh (versus woody) the roots are. Keep an eye on them during cooking!
The blue cheese should be used at room temperature and for the ultimate textural crunch – the walnuts should most definitely be quickly toasted in a dry pan.
Produce supplied courtesy of Prahran Market, but all recipes and words are my own.