Fig and Walnut Soda Bread
Categories: brunch, baked, basics, breakfast
15 11 2015
What do you do when you're generously gifted a beautiful 24 cm duck egg blue Chasseur French Oven from the team at Smudge Eats. Well you bake bread, don't you?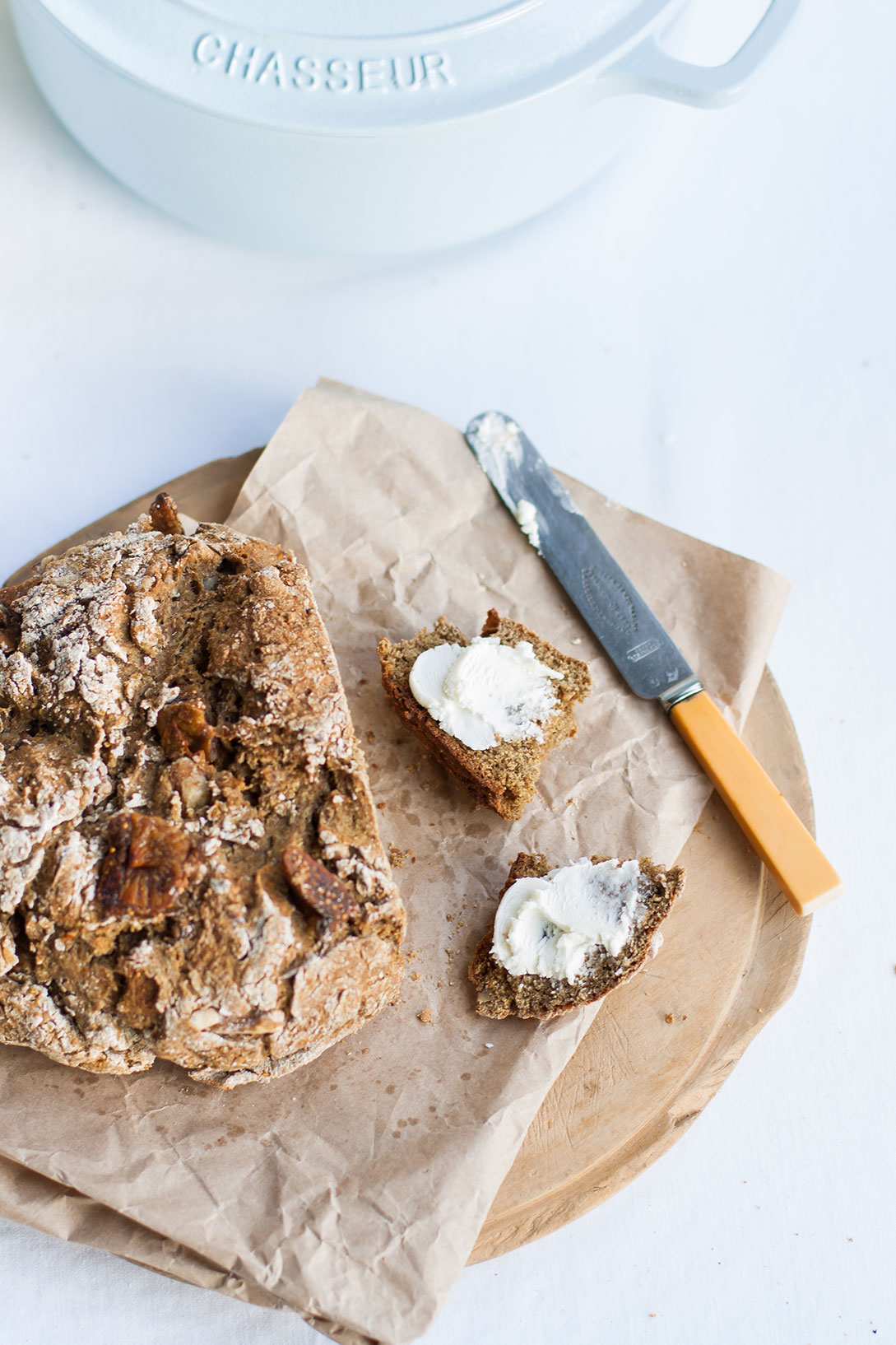 Okay, so baking bread might not be the first thing that pops to mind when you're looking to christen a new cast iron pot – but it turns out they make for the perfect dutch oven.
Now…bread and I are long term partners – you won't see me ever ditching my beloved sourdough, because life is way too short to not be able to relish in the smell of freshly baked bread – smothered in good quality cultured butter. I do, however, take bread very seriously. No stomach space shall ever be wasted on cardboard like, highly processed sandwich slices, I instead choose to spend my pennies wisely on good quality artisan and/or homemade loaves. Sometimes, however, I want warm bread NOW…and the necessary 24-48 hours needed to cultivate my own sourdough loaf is just too damn long…
…STEP IN faithful soda bread. It's the cheats bread, with more of a scone-like consistency, that provides much needed 'bread-y comfort' when that is ALL that will do.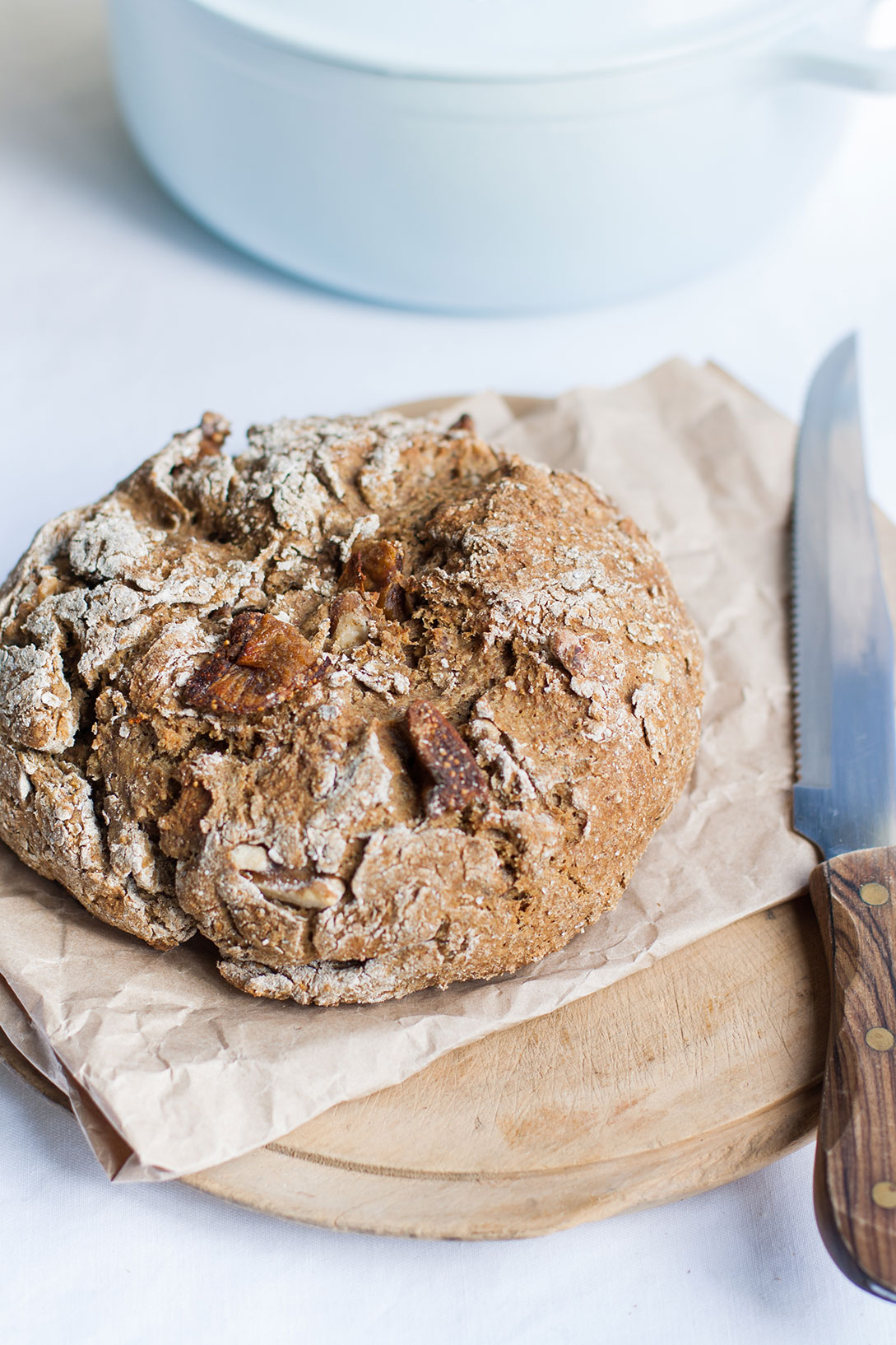 Apart from the simplicity of this no knead, no prove, one bowl wonder – soda bread also provides a fantastic neutral base for sweet or savoury flavorings. Why not pimp your loaf with a combination of any of your favourite fruits, nuts, seeds, spices or herbs?!
For this loaf, I've incorporated the fail-safe combo of walnuts and dried figs into a rye/spelt flour base, to create a sweet yet savoury, and textural loaf that seems fitting as an accompaniment to any cheese board or breakfast spread!
The crusty soda bread is best served warm straight from the oven (or toasted) – with lashings of cultured butter or goat's chevre (as pictured here). Whipped ricotta or labneh would also work a treat at breakfast, or with some heady blue or triple cream brie at afternoon tea!
On that surprisingly rhyming note, I'll bid you adieu.
>> For the FULL RECIPE check out my post for Smudge Eats here.

If you do make the soda bread (or any other recipe) don't forget to post a picture #TASkitch and let me know how you go?!