HOBART: Part 1
Where to eat?
19 08 2015
So let's be honest…if I'm getting on a flight to somewhere then chances are motivation to do so revolve around 1. food….2. brunch….and okay… 3. people.
Of course the decision to head for a mini break to Tasmania was based on the very same thought process, except this time I was dragging my whole family with me…for you know hand-modelling duties and the ability to order more food and try all the pastries! Such is my brain (I know I'm not alone…foodies!).
The food scene in Tasmania is growing like a untamed beast – with ready access to some of the most superior fresh produce and artisan goods in the country.
We most certainly ate our way around Hobart and surrounds, so I thought I would share a little hit list of 'Hobart Eats' so if your ever find yourself over on the apple isle, you can rest assured your bellies will be well satisfied. In fact, Hobart has even made significant progress in the coffee stakes…but it ain't no Melbourne (just sayin'!).
Now, I promise we didn't ONLY eat…so stay tuned for HOBART: Part 2, a post on places to see and explore….
Where to eat?
A literal hole in the wall (blink and you'll miss it!) that we were so grateful to have found…cue buying all the croissants and sourdough bread and scoffing our mouths, while in sleep deprived state from 4 am wake up! In all seriousness though, they have some of the best sourdough breads in Hobart (it seems they supply majority of the cafes) and don't get me started on their sourdough donuts, perfect buttery/flaky croissants, soft 'morning' fruit buns and their 'special' rye bread, which sure looked damn special! Definitely book a longer trip so you can try EVERYTHING!
Providore is the relaxed, daytime, brunch-lunch sister cafe to renowned restaurant Ethos (which hosts amazing seasonal degustation dinners – on the agenda for next visit!), and you will find them next door to each other.
I'm going to jump right in here and say that Providore was by far the HIGHLIGHT of my trip! Any place that lets you pick a plate, fill it to the brim with nourishing seasonally-based salads (they also have soups, stews and sandwiches!), complete with house-made stone ground sourdough and cultured butter…gets a BIG tick from me!
They make everything in house and sell a wide range of their homemade preserves, relishes, muesli, ice creams, sodas, pasta sauces and more. We loved their housemade lemonade and creamy soda (made with real fruits, spices and good ol' sugar) and walked away with a few jars of their gorgeously thick and lumpy raspberry jam.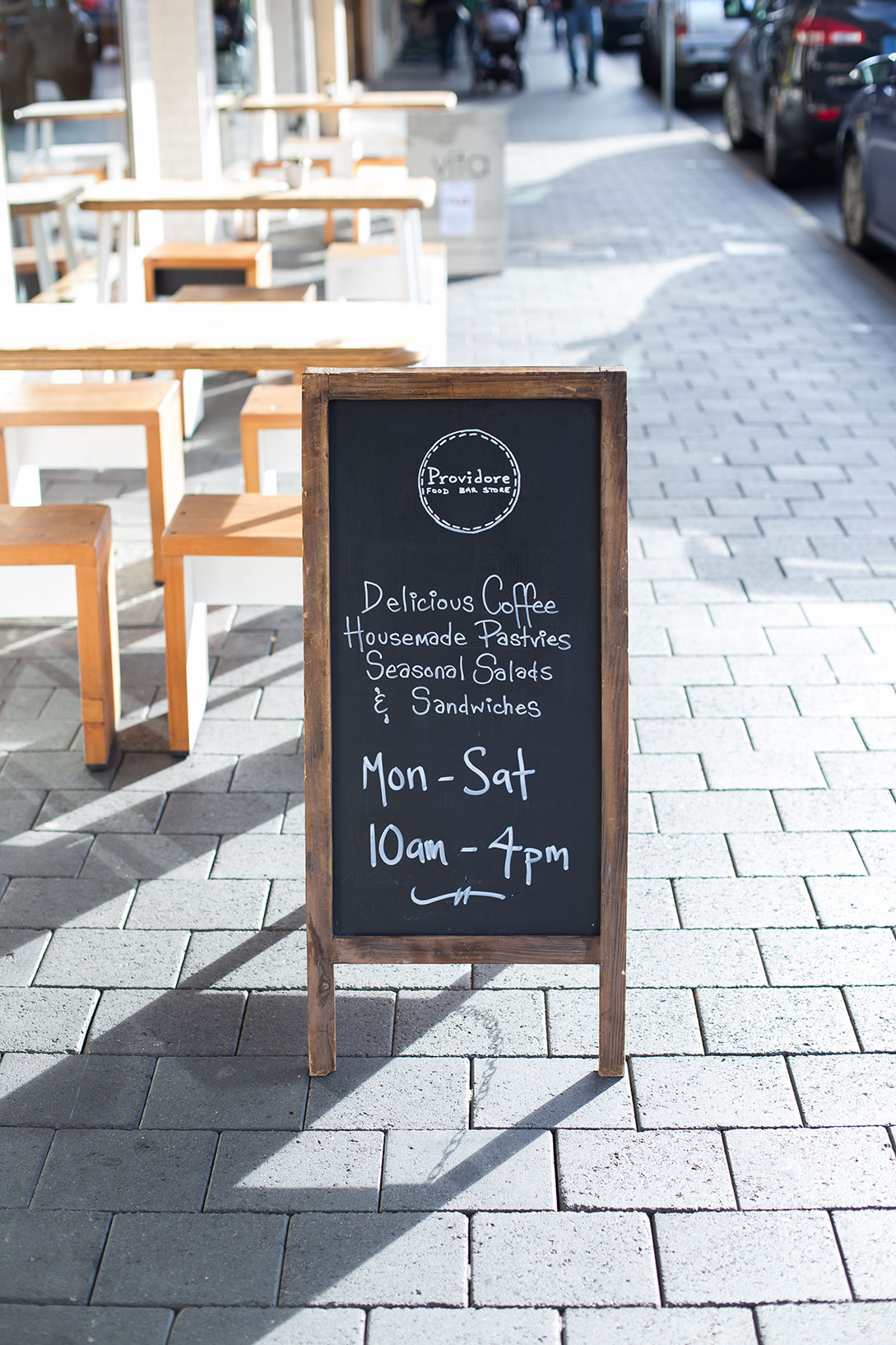 The real STAR of the show though is their SOURDOUGH BREAD mad fresh daily. Yep, anyone who knows me well, knows that I take my bread VERY seriously, and Providore had me crying for more from first bite! Dense, chewy, soft interior, good crust…the works. In fact, in the four short days we were in Hobart, I became known as the 'sourdough bread girl' who would return at 10 am daily (the staff gave me the inside word on baking times) to pick up a warm, crusty loaf for $6 (cheaper than some of the average loaves in Melbourne).
I would happily return to Tassie for THIS bread alone (yep, that good). I'm thinking my favourite sourdough yet. Providore WINS! Plus the staff are super friendly and within a few hours we felt like family. I wish I could've eaten every meal here.
Even better, I filled this plate (below) also only cost me $11. Cheaper than most brunches and sandwiches in Melbourne. WINNING!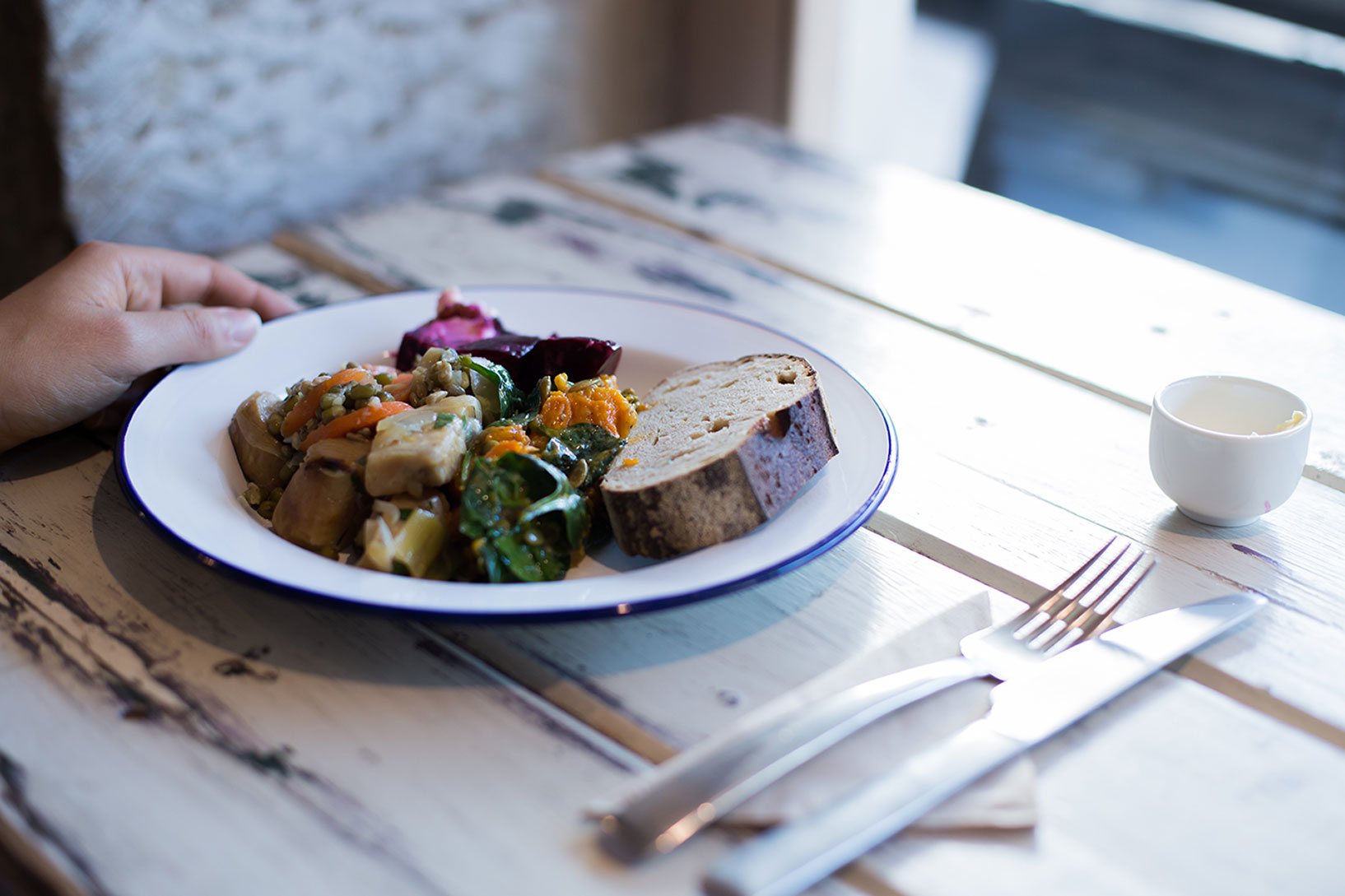 Note to self: Creme fraiche needs to appear in all my roasted beetroot salads forever more!
3. Franklin
Perhaps the most popular restaurant in Hobart at the moment, and undoubtedly that with the most swoon-worthy interior, a visit to Franklin is certainly a MUST! Formerly, a Ford car showroom, this spanning warehouse space is both contemporary and cool, yet warm and welcoming.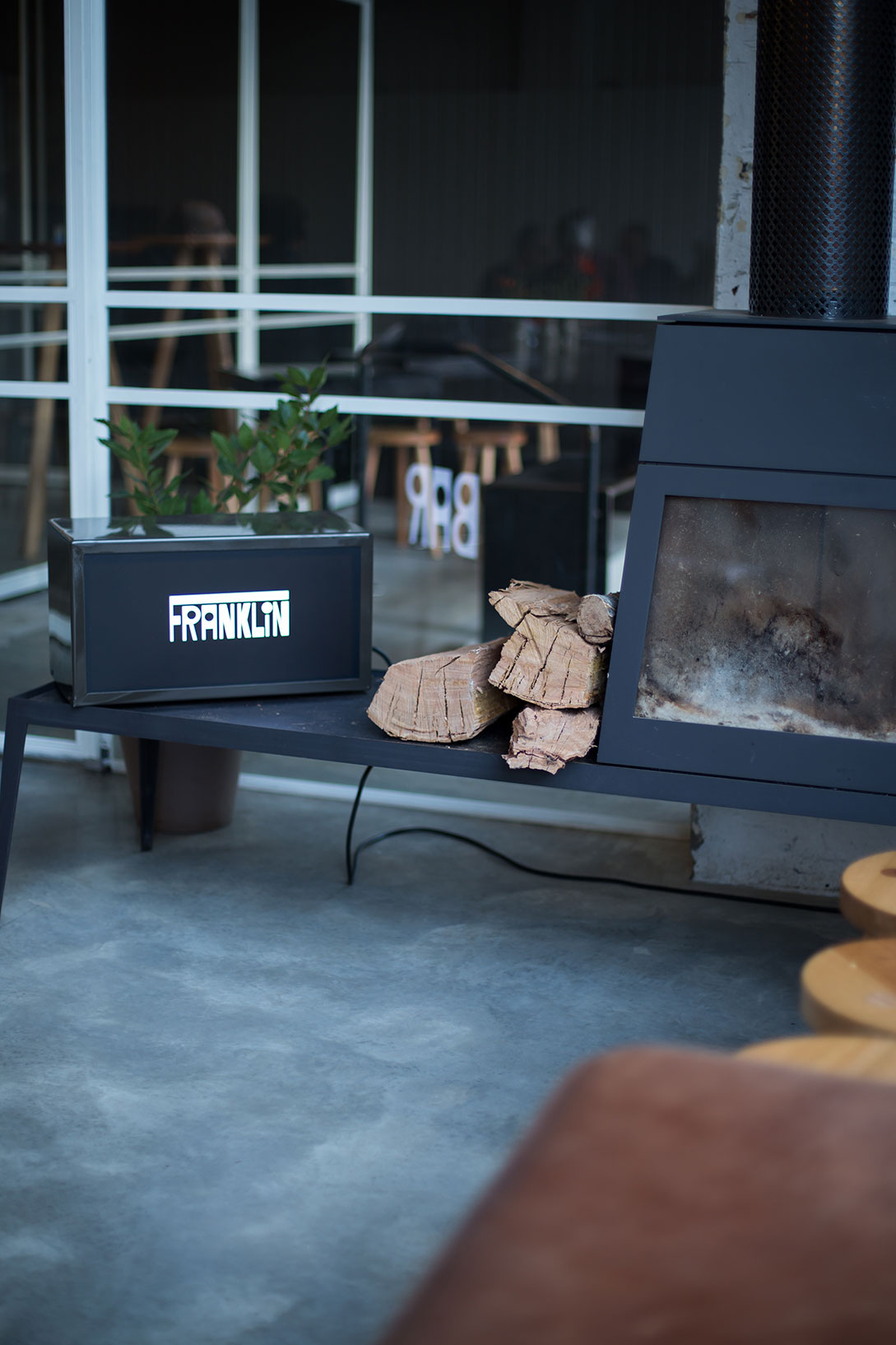 Dinner here is non-negotiable but you will need to book well in advance. I was slow to the mark on this, so we had to settle for a beautiful weekend breakfast here instead. Their breakfast menu is small and simple, but if course the team here nail it all the same. Poached eggs with picked radish and the fluffiest french omelette filled with ricotta and delicate herbs, are just some of the fine perfect dishes on offer – served with Pigeonhole sourdough of course (which is actually happens to be located next door!). Their house-made lemon and ginger tea served with local raw honey in handmade Ridgeline Pottery cups was the icing on the cake.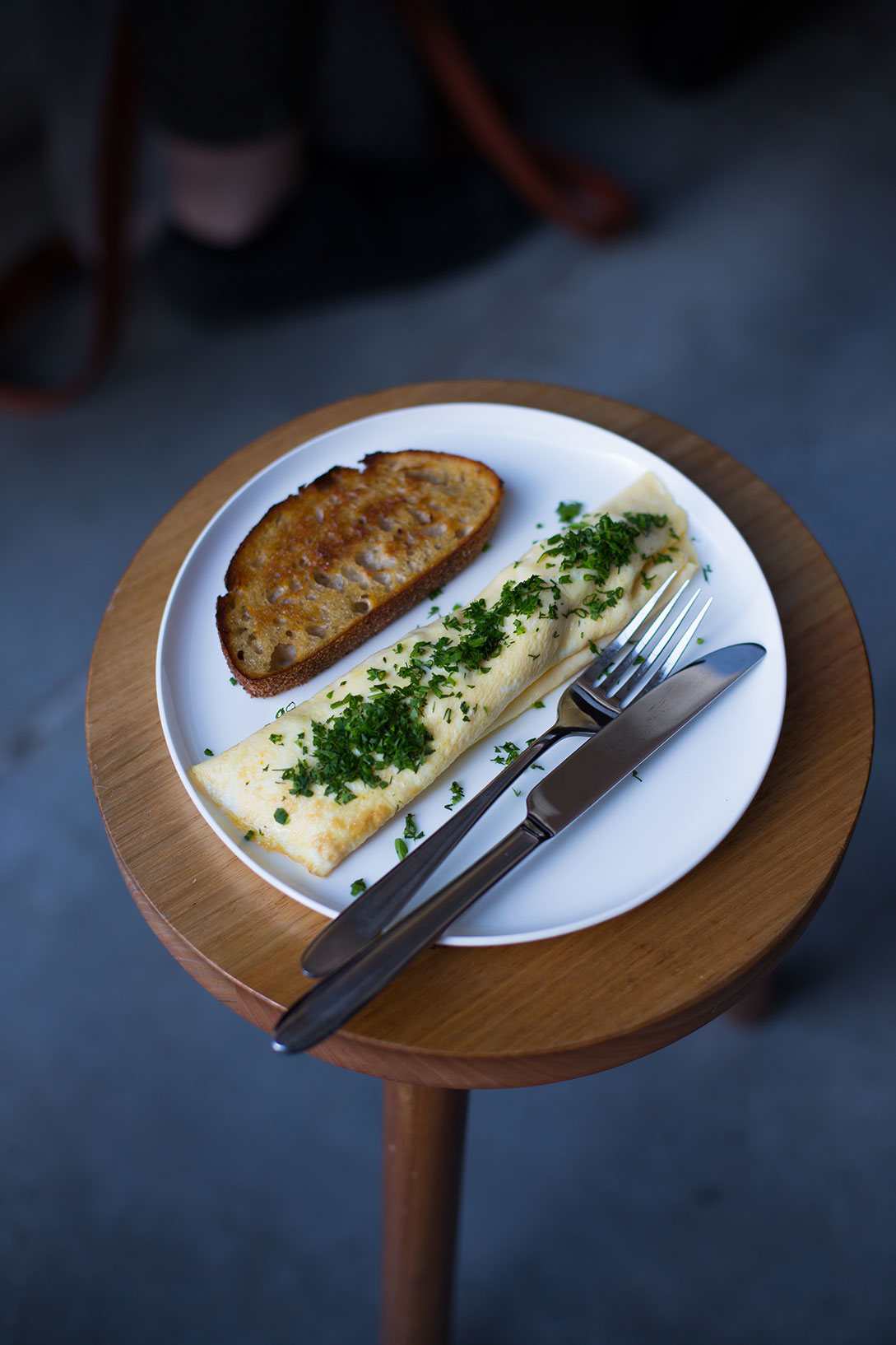 Perhaps the most renowned and definitely the oldest bakery in Hobart, Jackson and McRoss is an institution and a shrine to the old school bakeries of decades past. Yes, you have entered the land of baked goods heaven, from breads to pies, quiches to cakes…you may not make it out without one heck of a pastry coma, but it will be so worth it!
We had our eyes on their piping hot lamb pies, but alas it was only 10am…next time.
The original bakery (pictured here) in historical Battery Point also has a sizeable, light-filled dining room that is perfect for enjoying some tea and cake with friends, although they also offer a menu of cooked breakfast/lunch items too.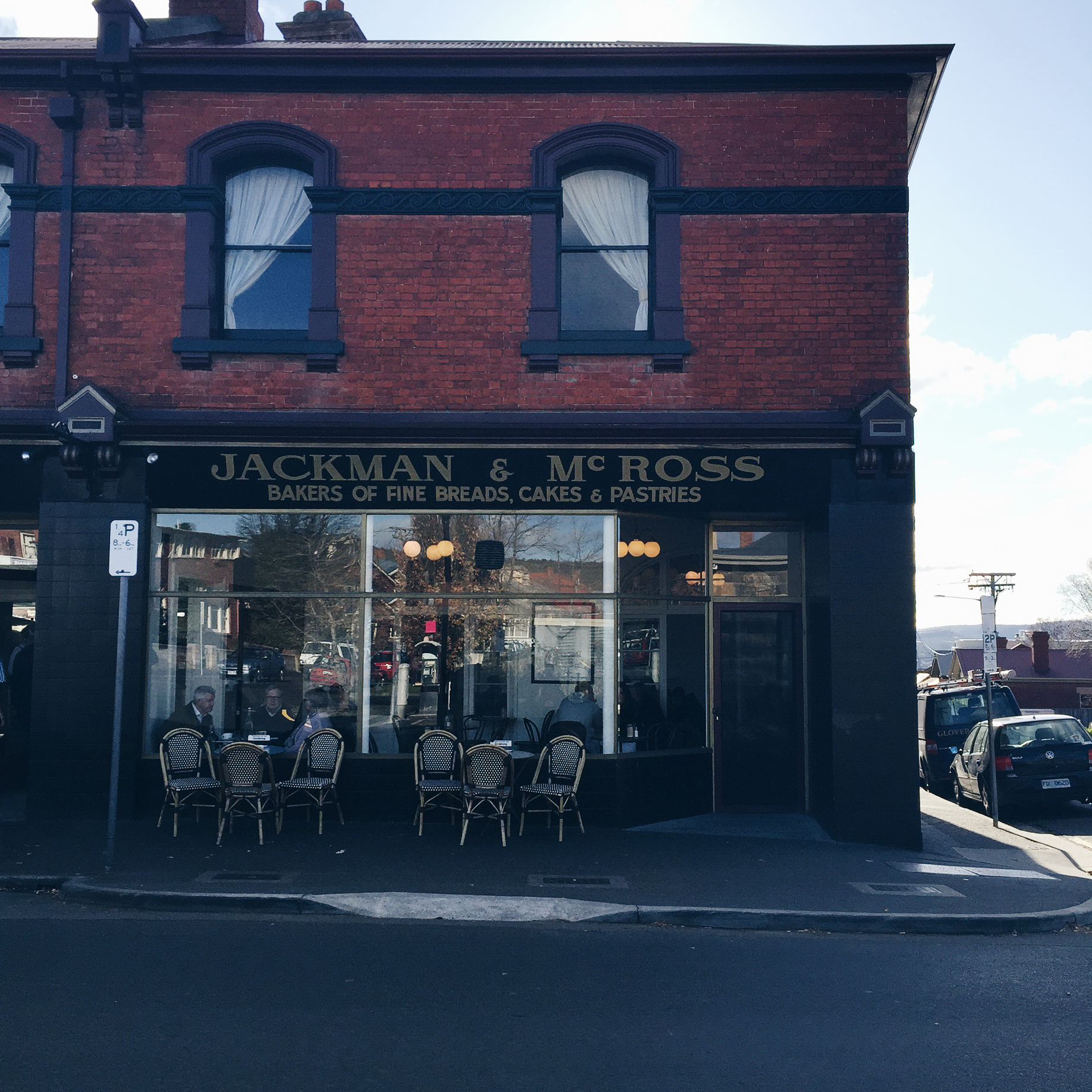 5. Pollen Tea Rooms
Pollen Tea Rooms is a gorgeous little tea and brunch place located in picturesque Battery Point. Whilst we only had drinks here (twice!)…I can confirm their food menu looked to die for! Lots of gluten free and vegan options too, catering for all.
I will confess though, the reason I loved Pollen was that they stock their own house-made almond milk (mild lactose intolerant over here)…meaning that I could get my regular almond milk flat white (almond milk is currently few and far between in Tassie). I won't lie it was probably the most expensive coffee I've purchased but oh so worth it! Melbourne's booming coffee scene has most definitely got me hooked to the stuff. Their house-made masala chai was also beautiful – the perfect drink to warm up to after walking around in the crisp air all morning.
If you can nab a seat by the front window and bask over the beautiful morning light, over coffee and a paper.
*NOTE: The owners mentioned to me that the week I visited (June, 2015) was their last week of trading. I'm unsure whether Pollen still exists as it was or if it goes by another name now – it's worth checking out the area all the same.
We were tipped off a few times by local friends, that Pilgrim Coffee had some of the best food and coffee in Hobart… very 'Melbourne style' we were told. So, of course we were going to visit.

We nabbed a table in their moody, sandstone clad dining room, on a Sunday morning…without a WAIT (don't see that in Melbourne!). The vibe is great you actually feel like your dining in a really cool underground bar or cellar in the middle on Europe – but alas, poor lighting!
These super thick house made crumpets with beautiful raspberry jam and whipped mascarpone needed to be photographed though!
The tip-off's we received were on the money – the menu at Pilgrim is very inventive, seasonally focused and wholesome. I loved my dish savoury dish of spiced roasted cauliflower with sauteed greens and slow cooked eggs.
Our complimentary nibble of spiced popcorn that arrived with our coffees, was a lovely addition too!
Oh…and the coffee…was pretty good, with a changing menu of filter coffees and chai made with a local blend, also on offer.
Room for a Pony is a really cool re-converted service station, now masquerading as a cafe – away from the pack, in North Hobart. It's looks deceptively small but there is actually lots of spacious seating both inside and out, with great natural light and/or access to sunlight for that Vitamin D hit!
The atmosphere is amazing, the staff friendly, the coffee great.
In fact, they sum it up the best 'coffee, food, booze. all day, everyday.'
The food menu looked amazing too but we had unfortunately already eaten (*sad face*).
I did, however, enjoy a bit of quiet tea and kinfolk time, basking in the warming morning light.
Oh…and you know also got a T/A coffee as these cups are just too cute! Such a sucker for slick design.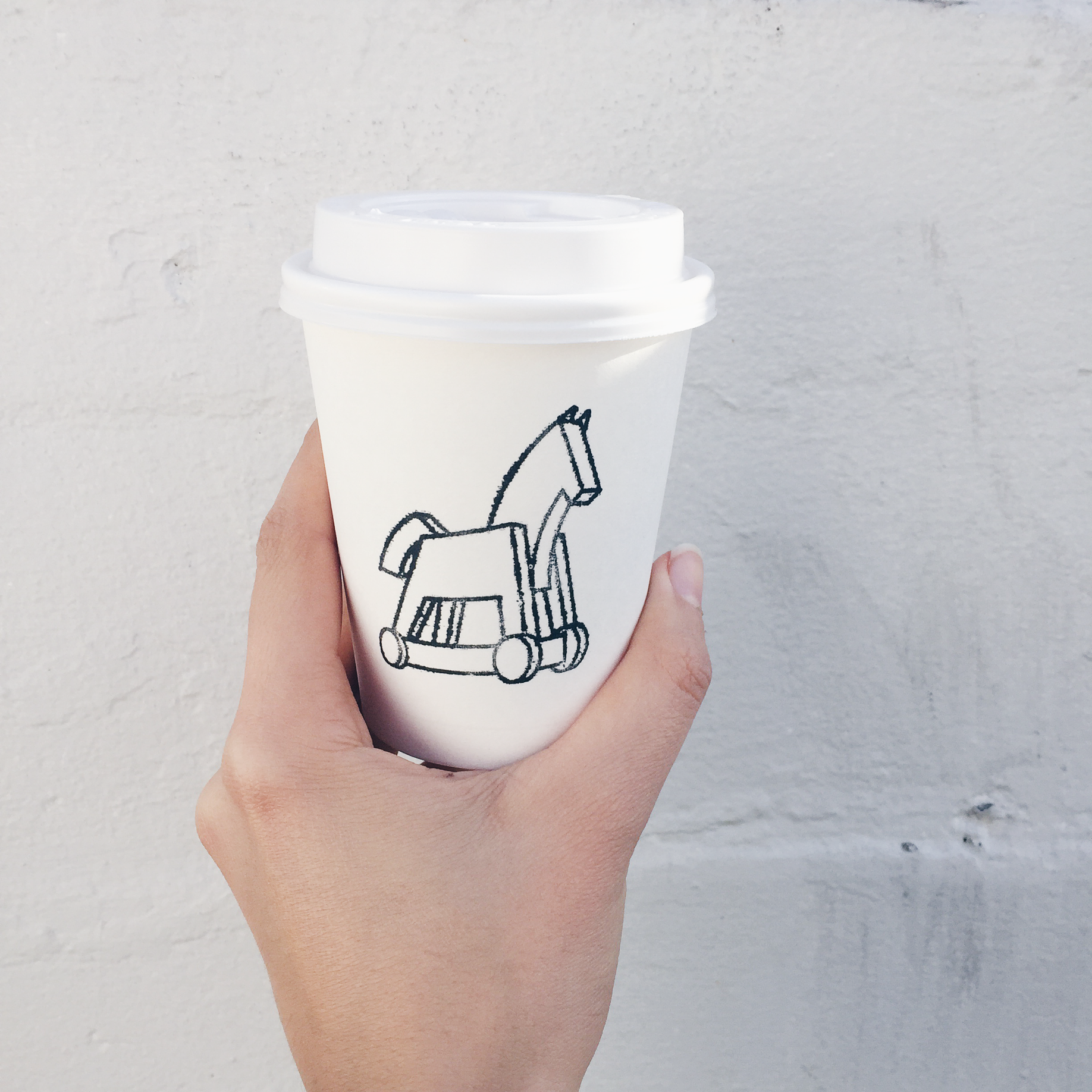 8. Berta
Berta was the place that rescued us from our 'why-did-we-book-such-an-early-flight-no-time-for-breakfast-hunger-induced-state'! It immediately get kudos for that, but the food was lovely too.
My mum enjoyed their special housemade wholemeal waffles with seasonal fruits and I devoured their signature corn fritters (crispy to perfection) with haloumi and avocado salsa, in record time!
It's a gorgeous cozy place on popular Elizabeth Street. Definitely check it out.
Honourable mentions to Pigeon Hole Cafe, Tricycle Espresso and Straight Up Coffee and Food, which I didn't get to check out (although the GF house made muffins at Straight Up are the bomb!).