Girls Gone 'Glamping' : Part 2
Tamsin's Table
15 10 2015
If you read Part 1 to this post – you would know that a few weeks ago, I was generously invited by five:am organics on a glamping weekend, staying on Elderslie Organic Farm.
While we did all things farm touring, picnic feasting and lots of marshmallow bonfire eating on a first day…it was our planned trip to Tamsin's Table on the Sunday, for a whole day seasonal cooking class, which most definitely had me beaming ear to ear.
Cue the squeals of excitement!!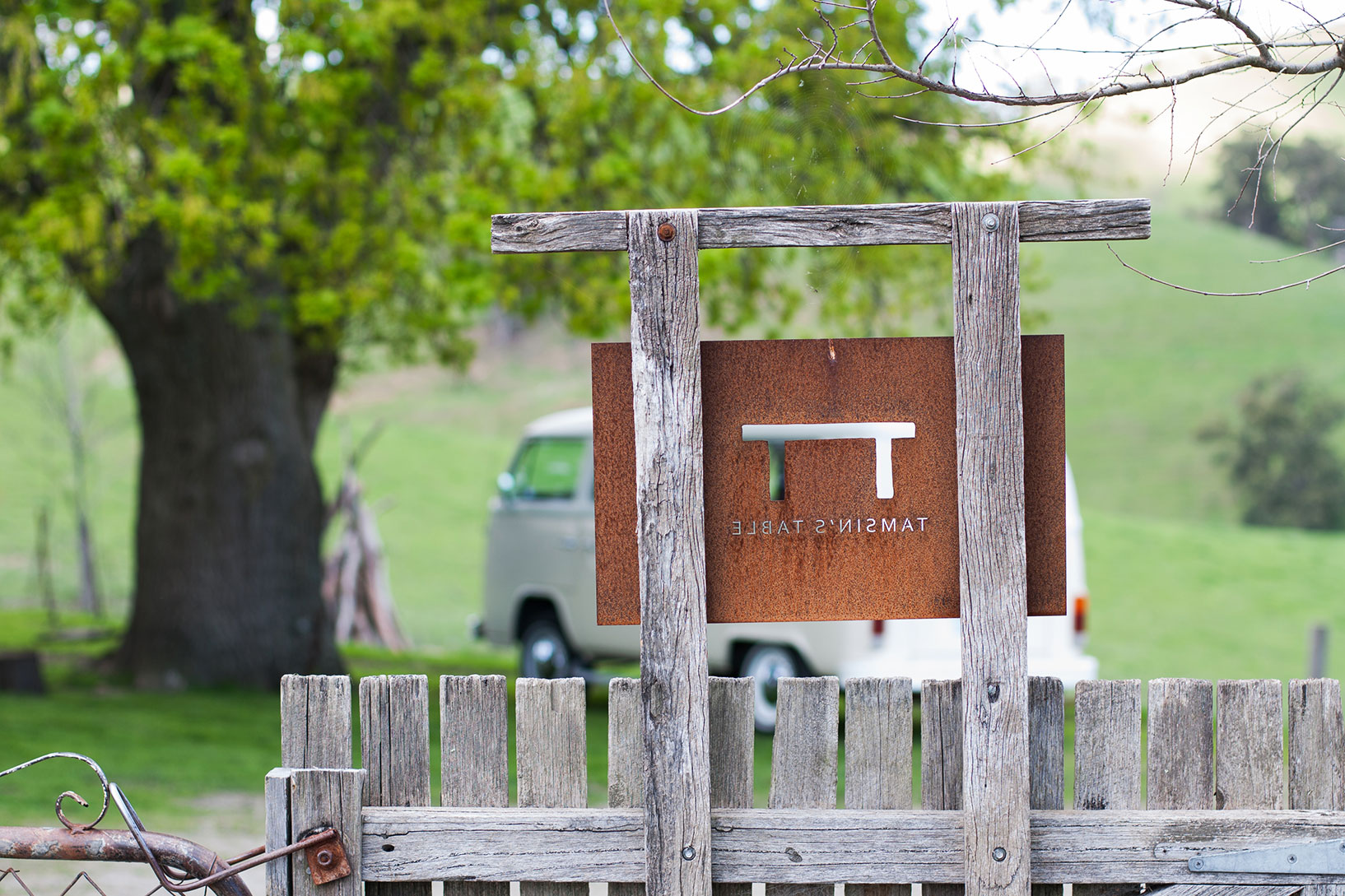 Yes, anyone who knows me/follows me on Instagram/has read this post will know HOW MUCH love I have for Tamsin Carvan and her humble abode.
In fact, words really don't do it justice. When you visit (and you must!) your jaw will drop upon entry… and you will be left to pick it up upon leaving – with one very full belly and much more contented outlook on life (okay…maybe that last bit was just me!).
Hence today's post is more imagery than words…because one can never take too many photos when the subject matter is THIS BEAUTIFUL.
Enjoy!
…(and book you trip to Tamsin's!)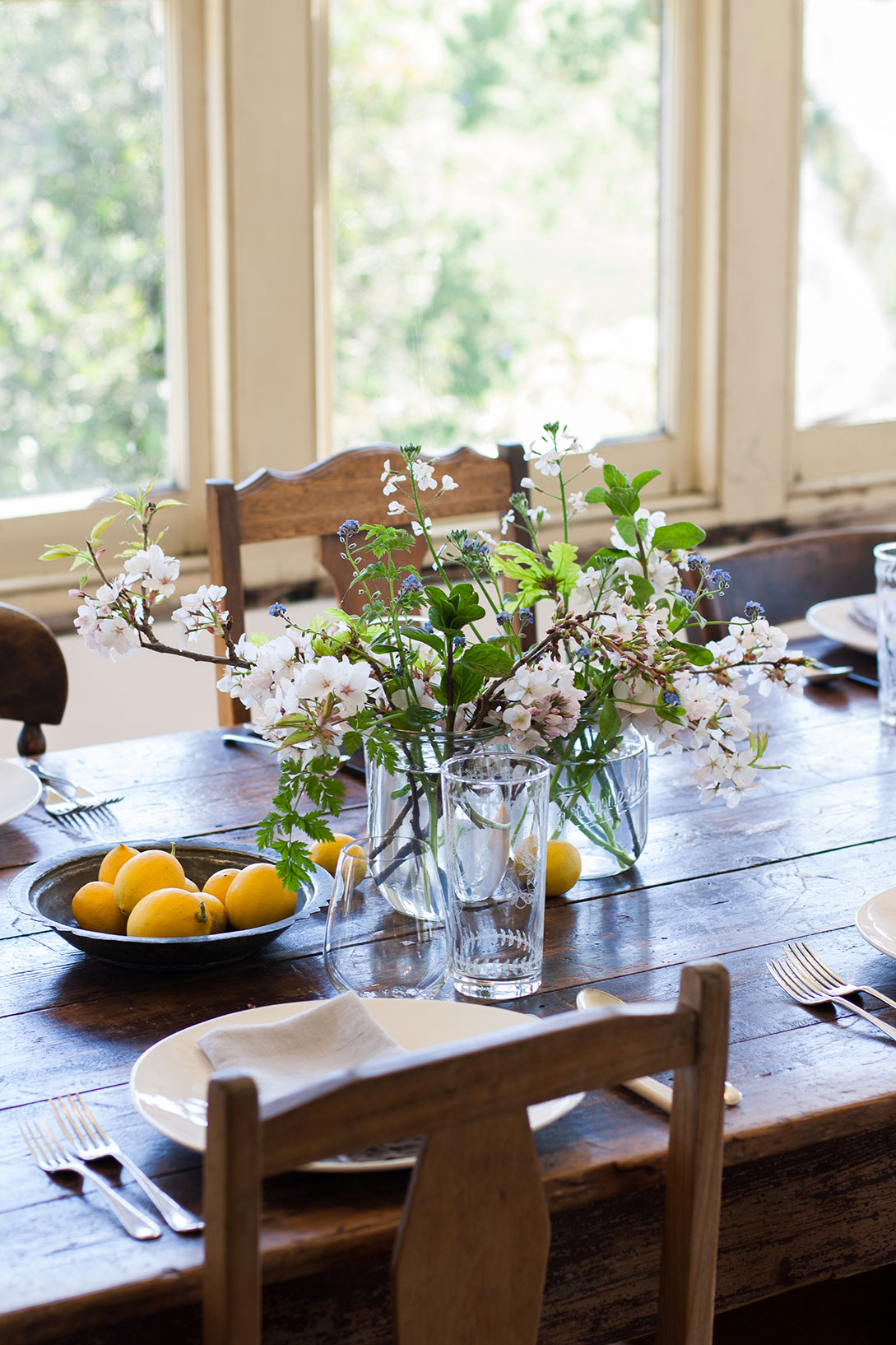 The table setting is always just perfect.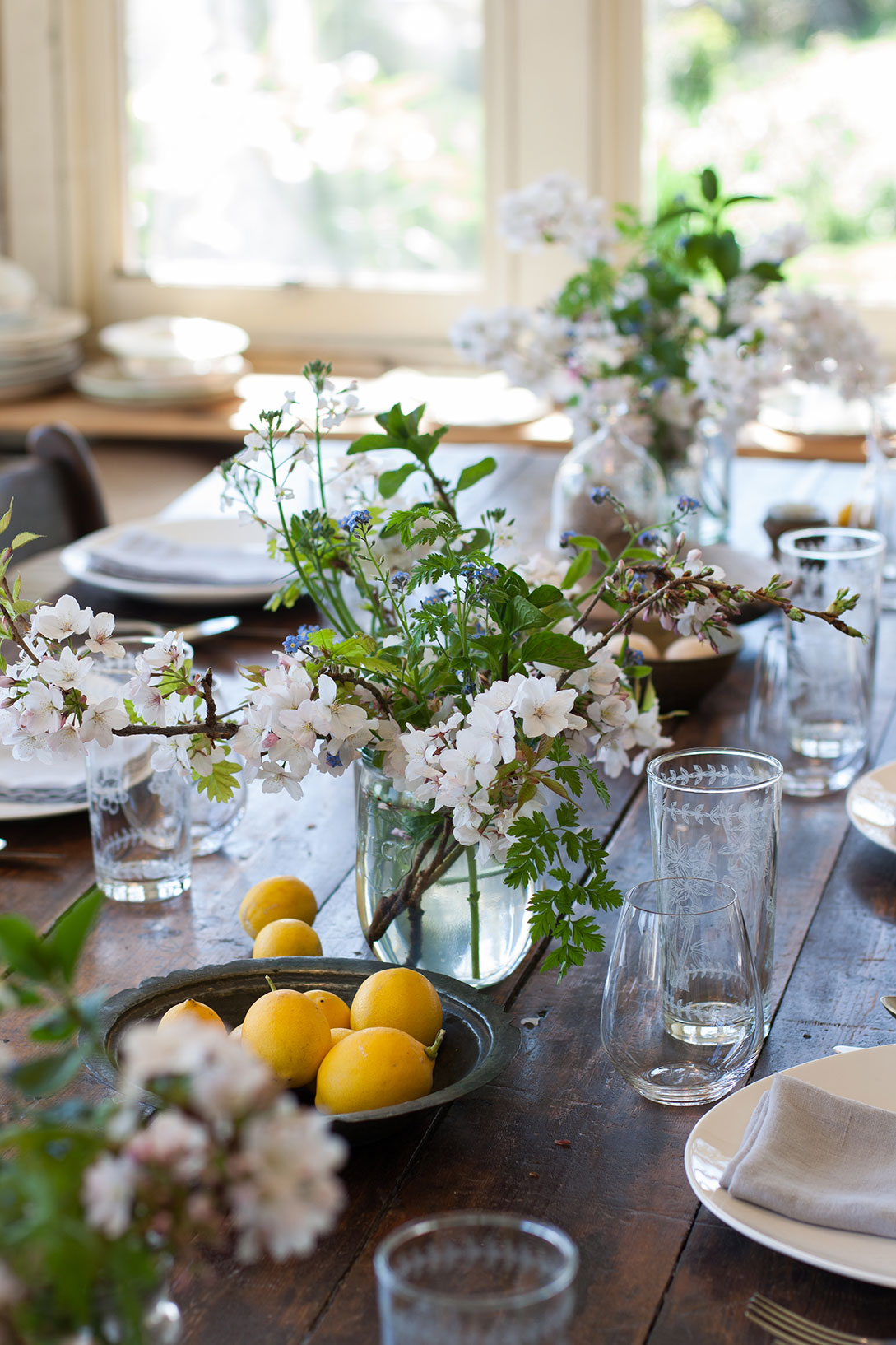 We were greeted by hot coffee (yippee!) from the cutest old-school machine and slices of the most delicious flourless whole orange cake with a side of thick cream (we inhaled it!).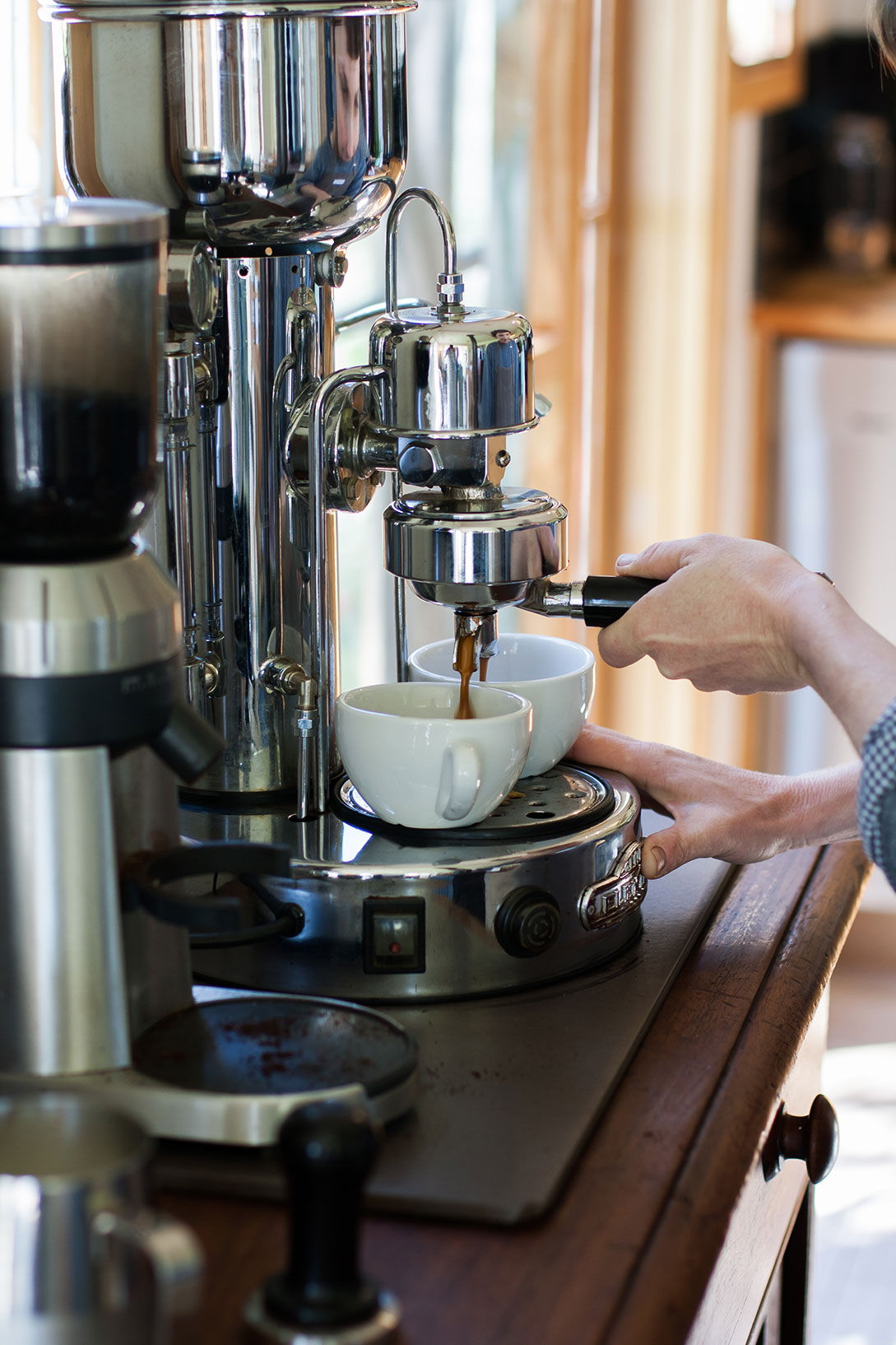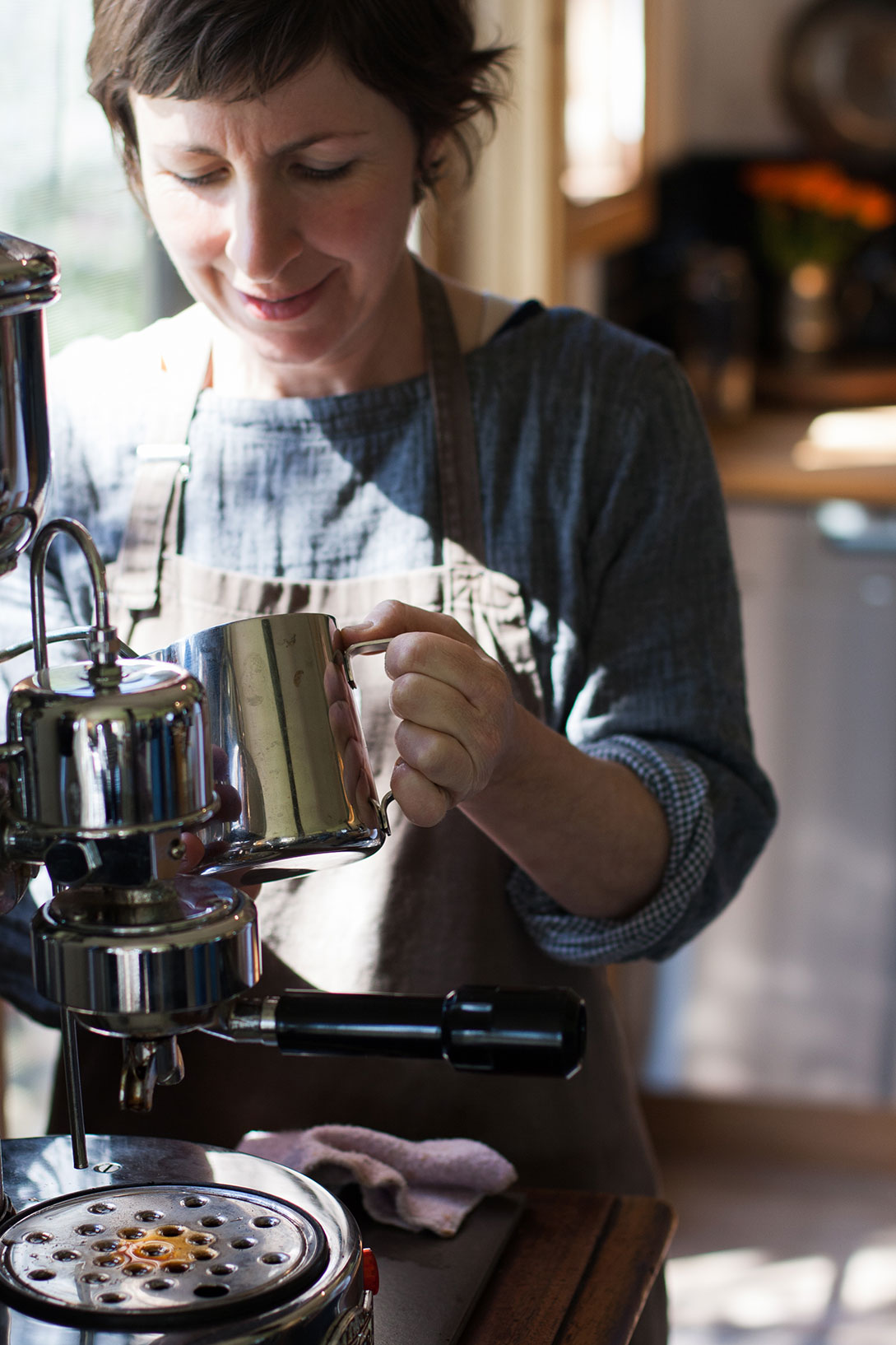 Even Nigella Lawson, herself, thought this cake looked like a dream (hats off to you Tamsin!) – see here for evidence ha!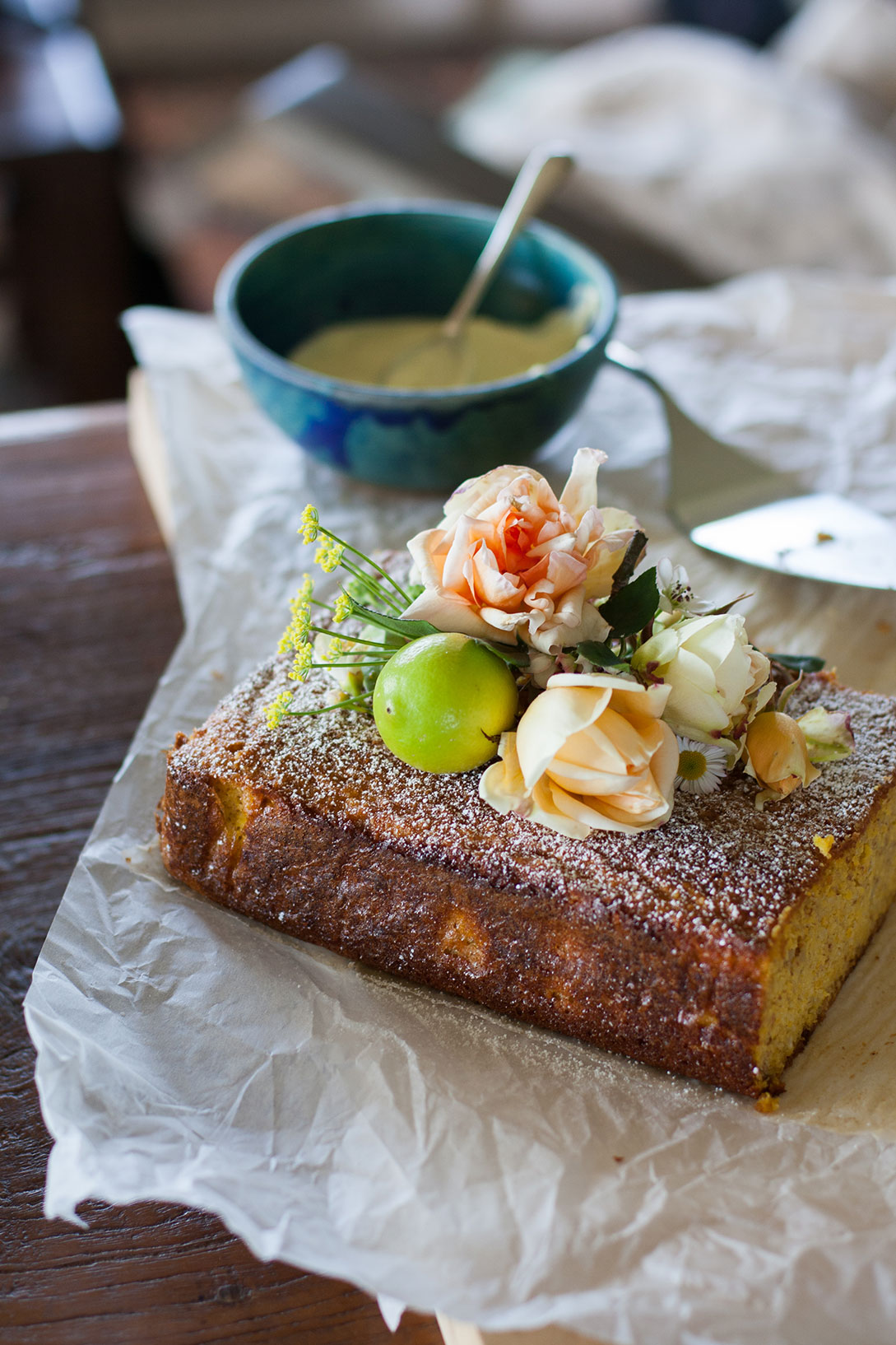 After sufficient caffeination and much cake consumed, we were off into the edible garden to pick all the seasonal herbs and vegetables we would need for the day's dishes. Of course a reunion with Buddy the infamous sheep was also a must! He had grown so much since last time. Read here for a rundown of the 'sheep let loose saga' of our last visit haha!
Then it was back into the kitchen. My good friend Mel and I put our hands up to make the ravioli pasta dough…it's must be the Italian blood in us! Although I confess, Mel did much more of the finicky rolling with the pasta machine than I, but alas I captured it at least.
The beautiful bright yellow pasta (thanks to those luscious Elderslie Organic eggs!) was then filled with a heavenly mixture of yoghurt, and freshly picked mint and borage.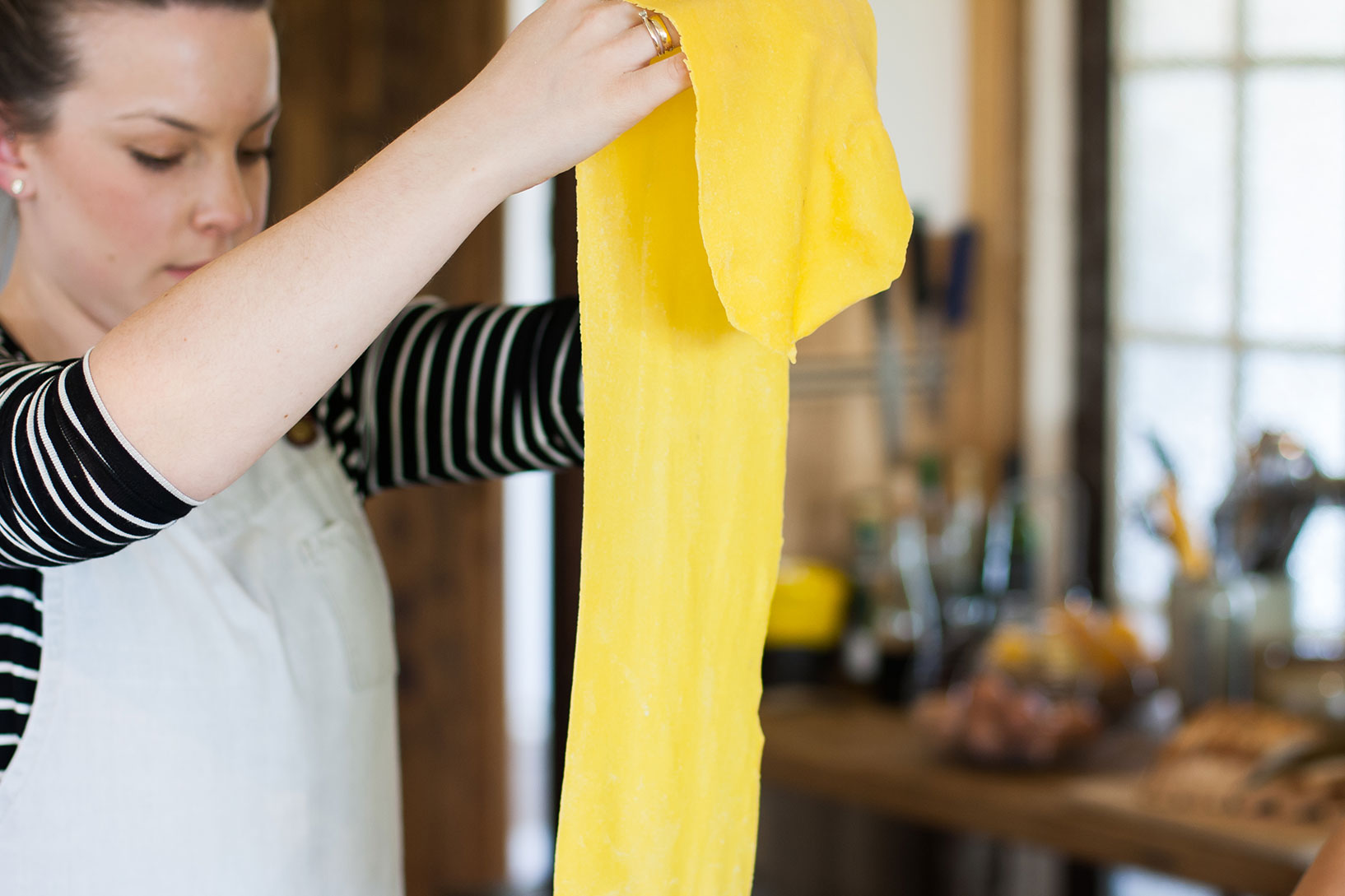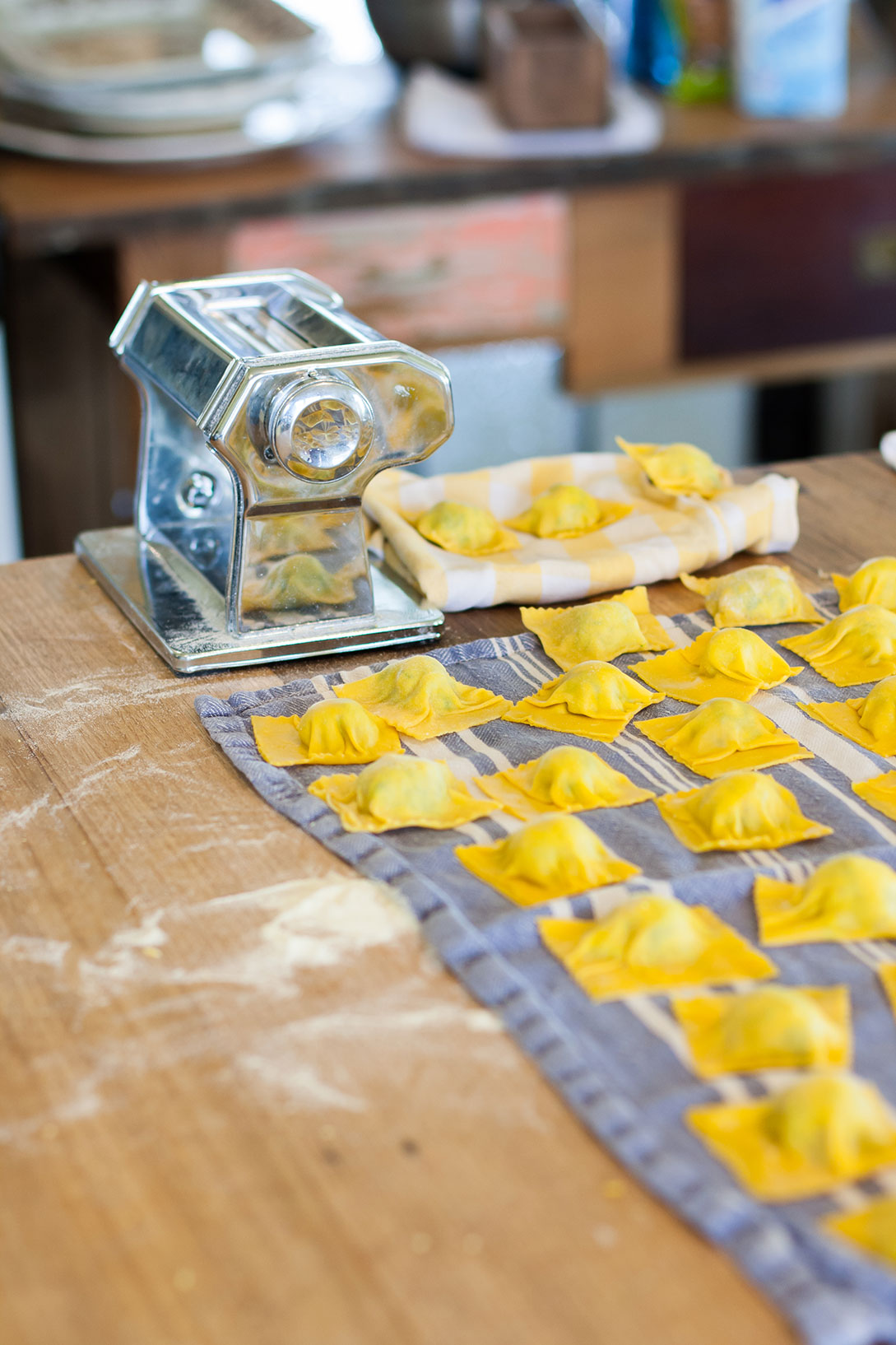 Of course, Tamsin kept us satiated and hydrated whilst we were prepping and cooking, with the most delicious cheese platter (featuring her famous quince paste!) and some beautiful subtly sweet rose and rhubarb cordial served on sparkling water.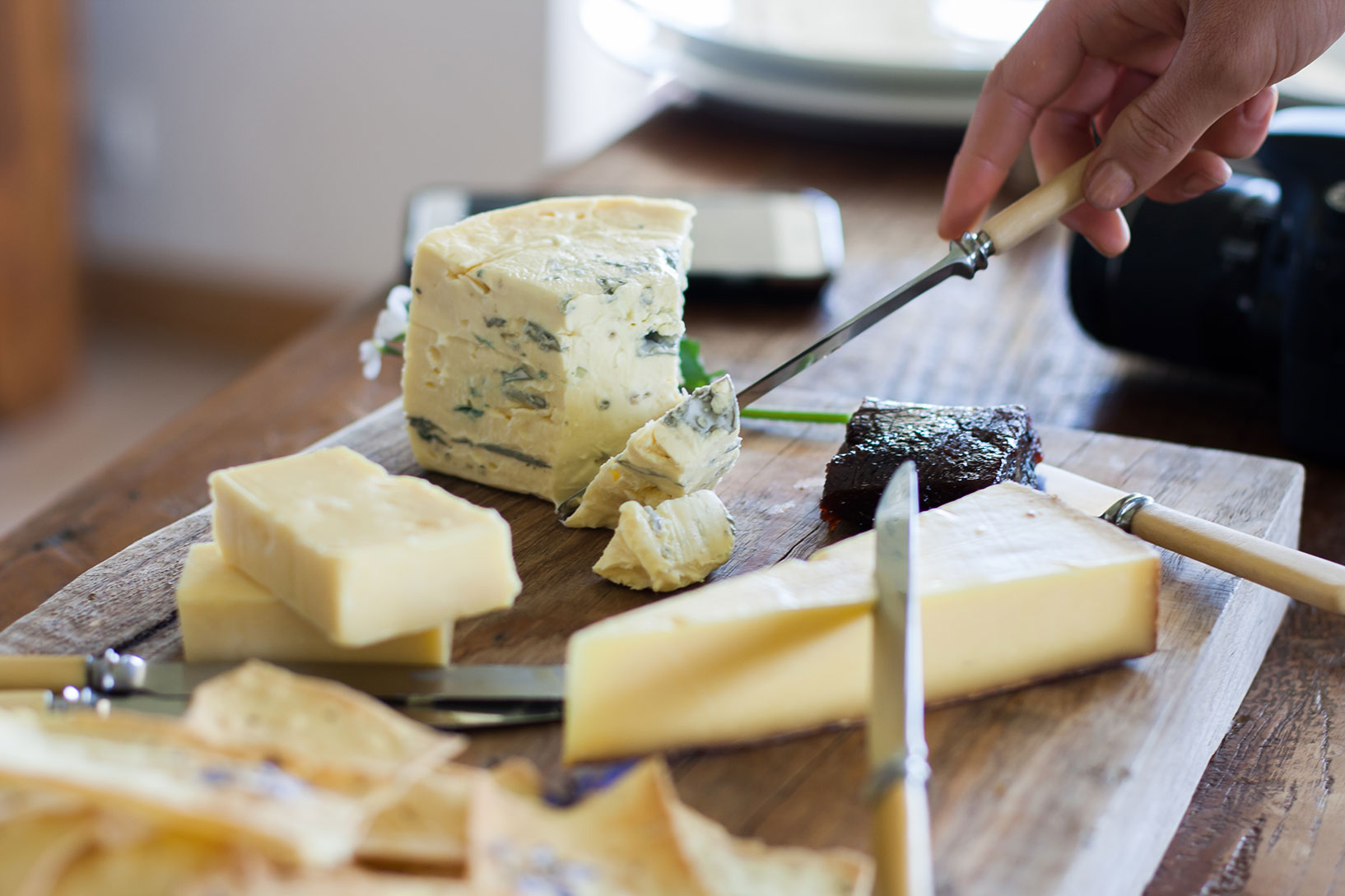 Finally, after much prepping (and cheese consumption!) it was time to sit down to lunch.
First up, said Borage, Mint and Yoghurt Ravioli with an irresistible burnt butter sauce and some deliciously fresh broccoli straight from the garden.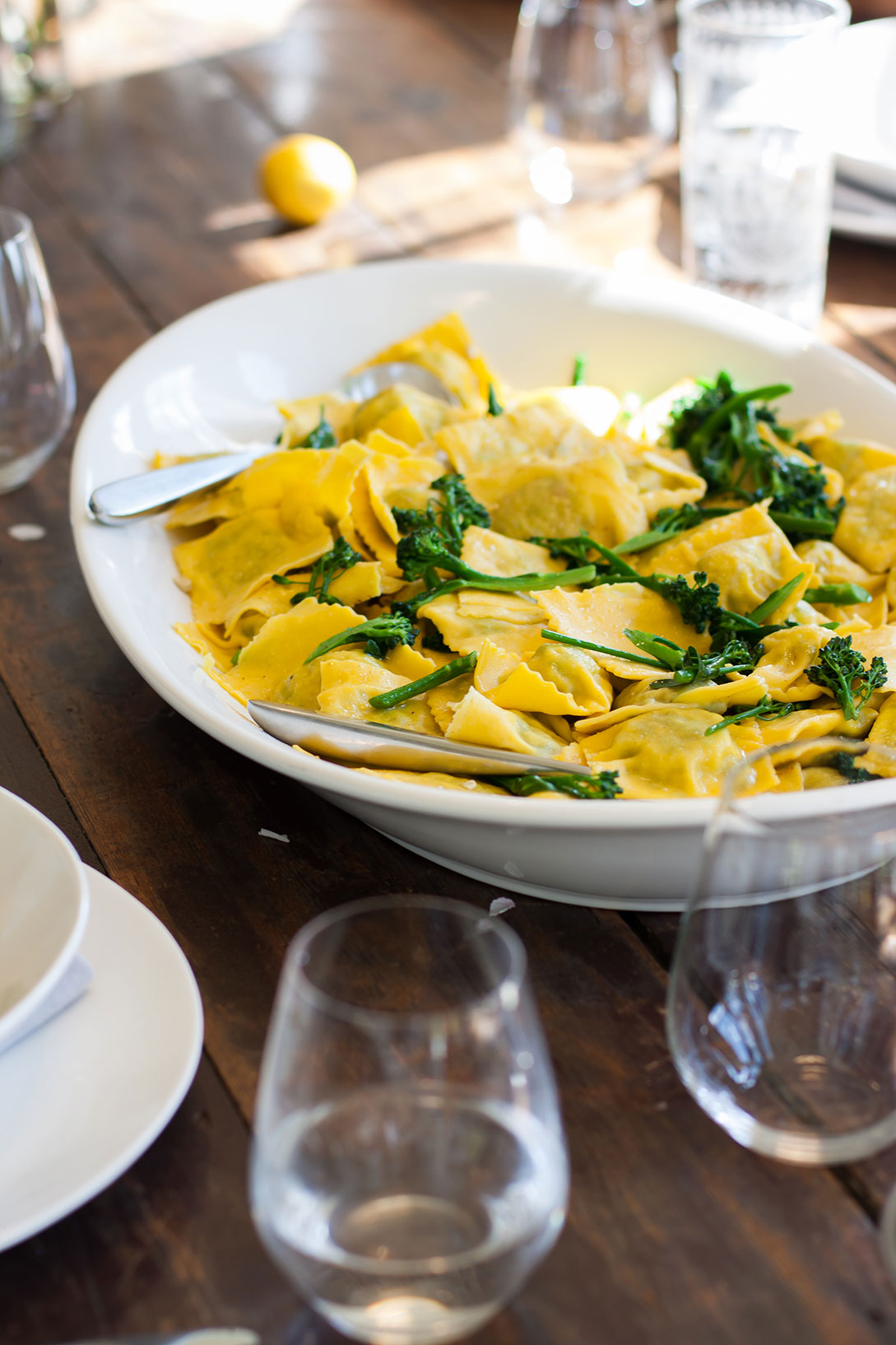 Second helpings were mandatory…
….or perhaps thirds?
Yes, definitely thirds.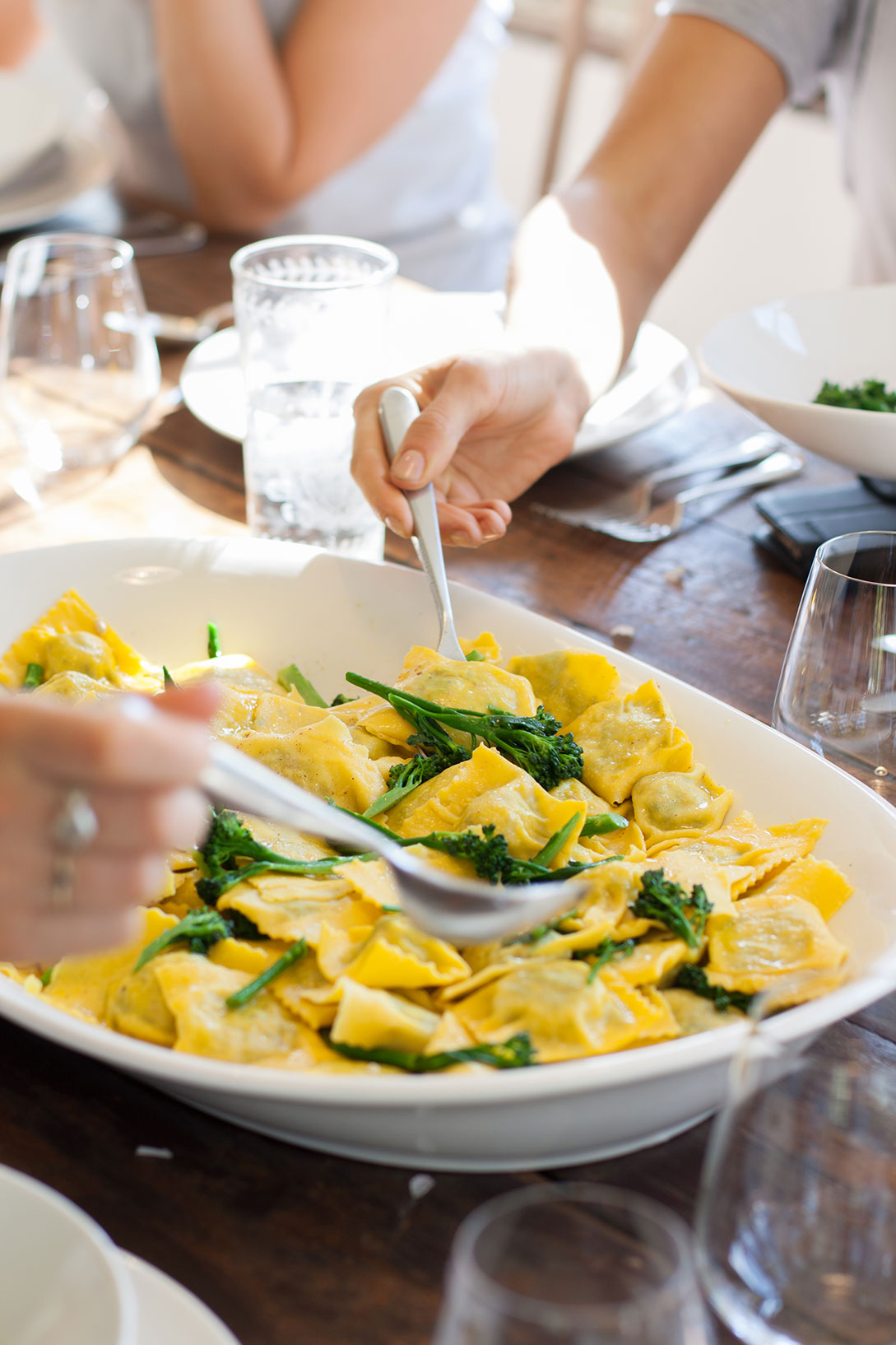 Our handmade pasta was followed by a beautiful main course of slow cooked and brined pork served with a creamy, zesty and delightfully pretty coleslaw…
…and a textural, earthy salad of blanched rainbow chard, green lentils, creamy labneh and fresh herbs – subtly flavoured by hidden pieces of slow cooked pork.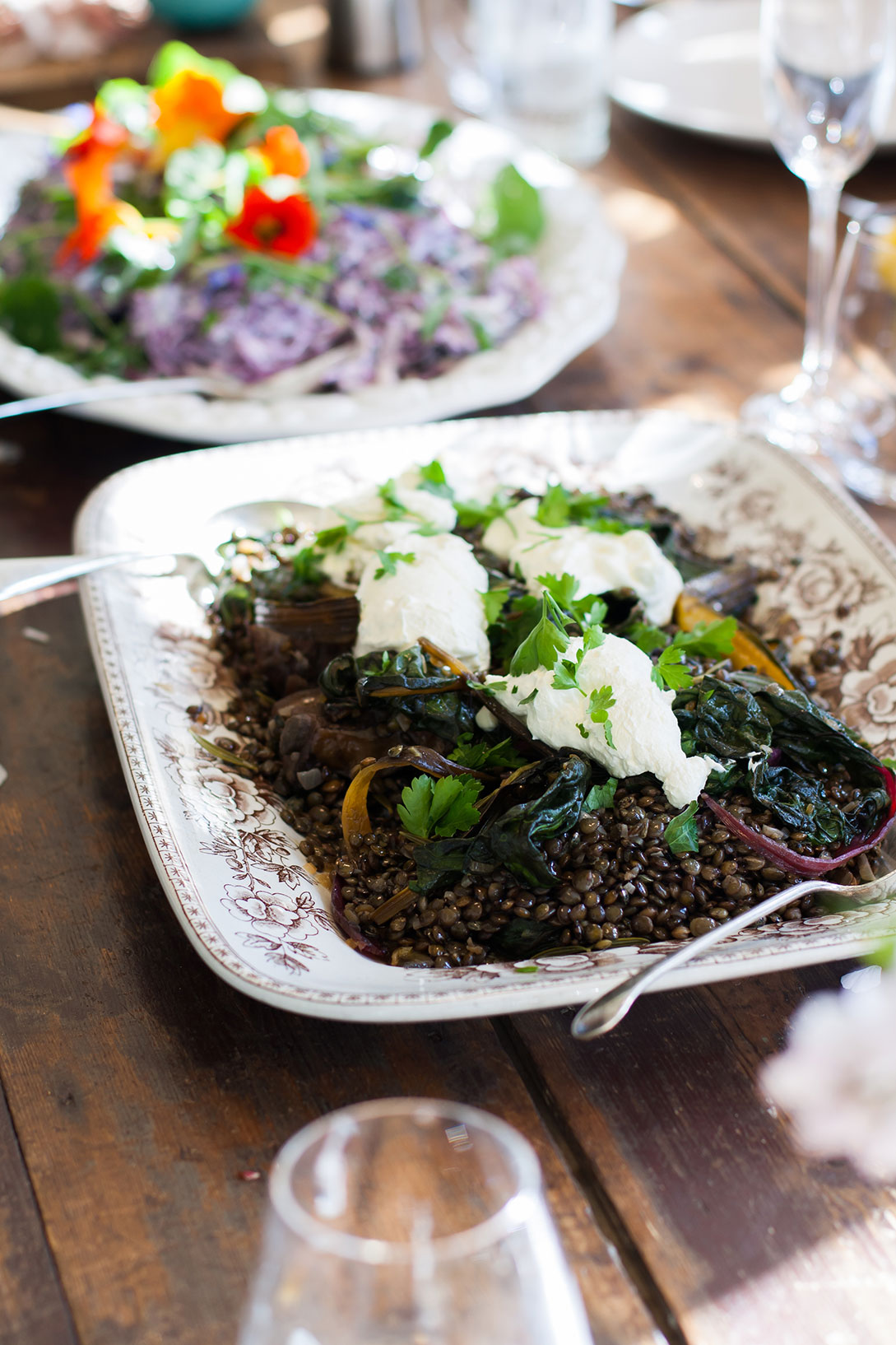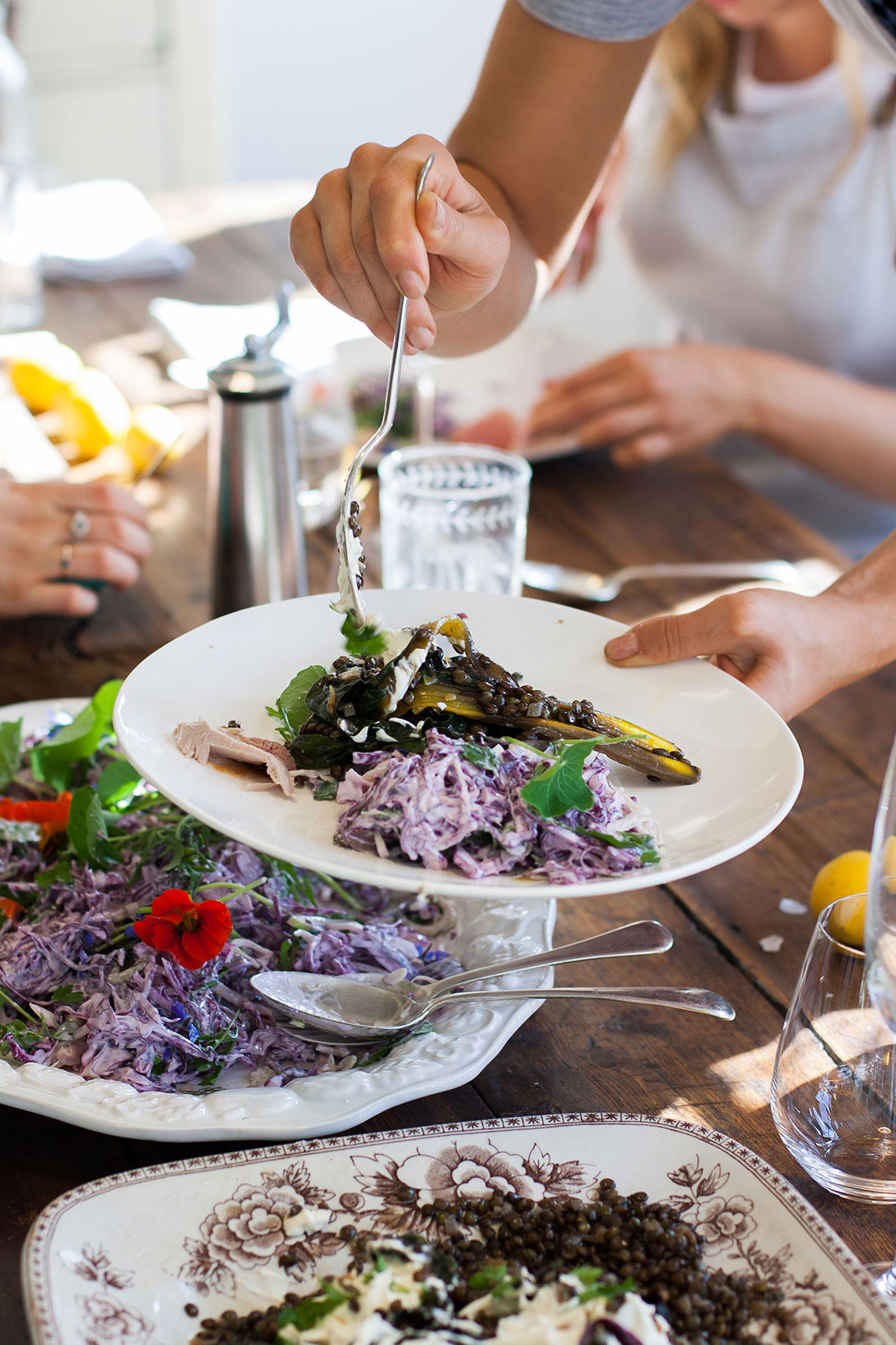 At this point, our waistbands were hinting at defeat but our eyes certainly had other ideas?!
Nobody was turning down this dessert of vanilla bean yoghurt puddings with preserved autumn spiced plums. Thank goodness it was as light as a cloud.
With full bellies, we were left simply to wander and admire the small details within every corner of Tamsin's beautiful home and garden, as we contemplated the drive home.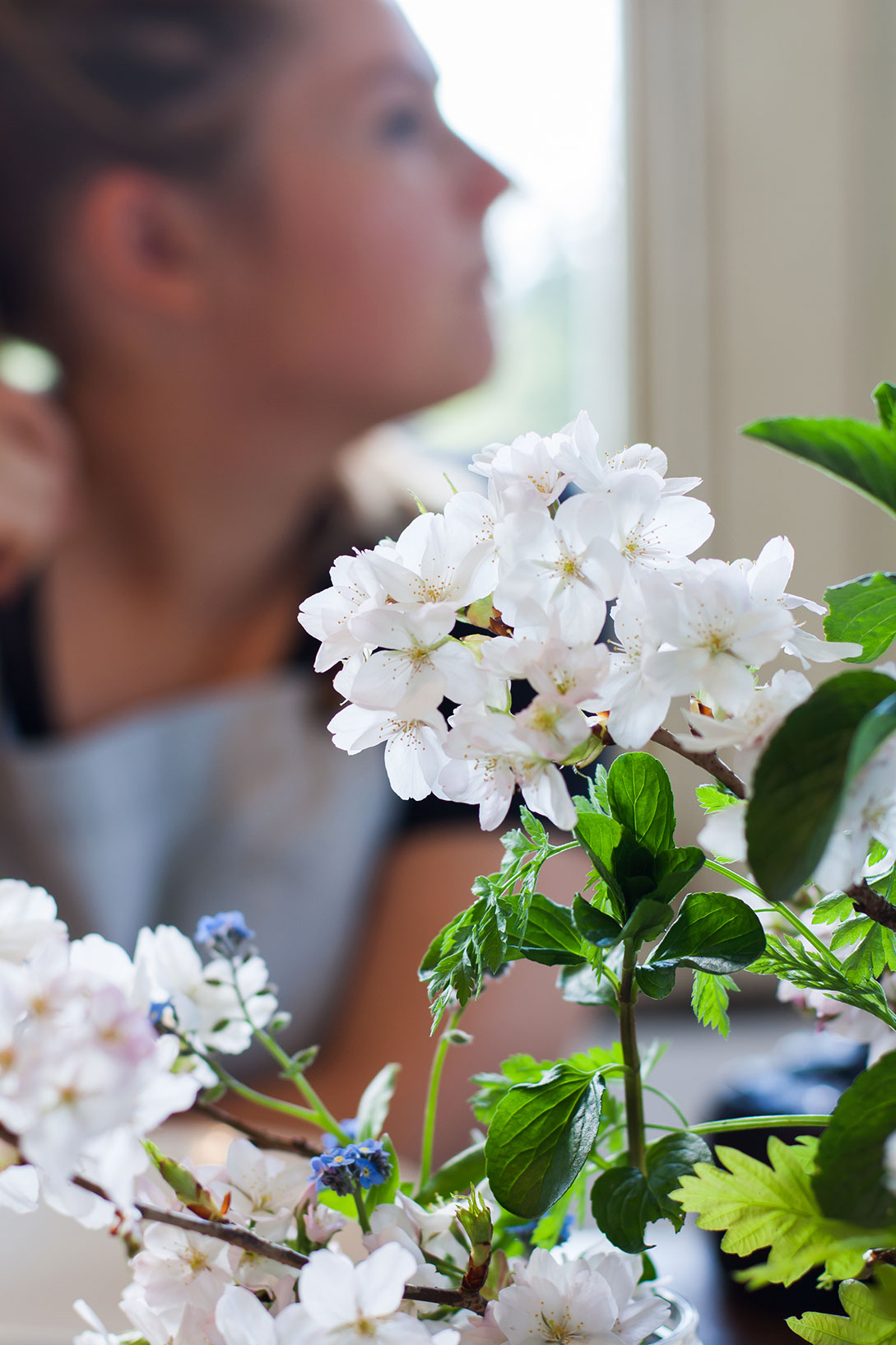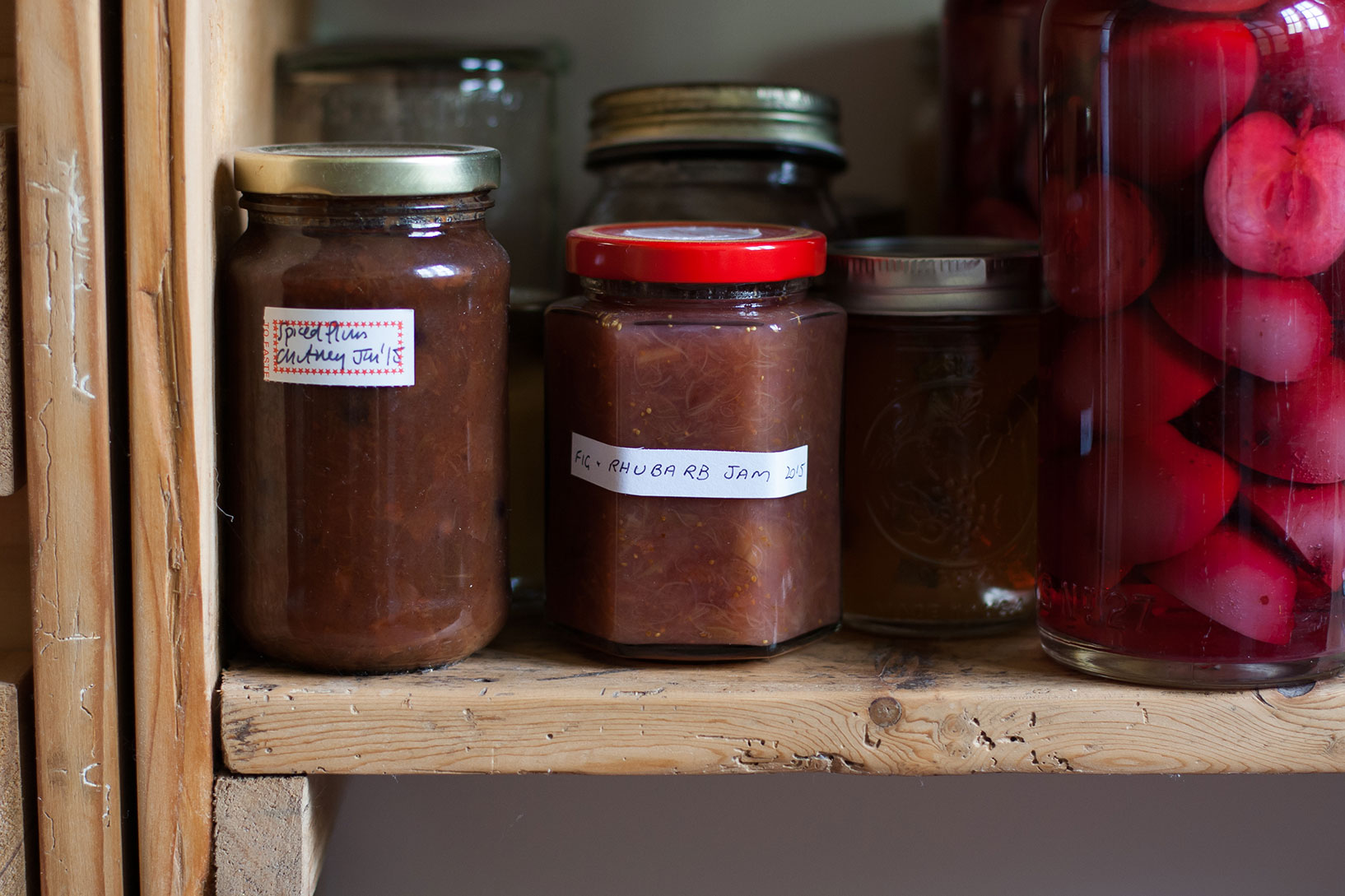 The end of another day in paradise…and no doubt, the second of countless further visits to this beautiful farm. My happy place indeed.
Thank you once again for everything Tamsin!
Tamsin's Table is a working farm situated amongst the hills of Gippsland, in Poowong East. Tamsin  hosts beautiful lunches and workshops using meat and produce grown and gathered on the farm and in the rambling kitchen garden. Lunches and classes are held in the hilltop farmhouse, filled with her partner Al's beautiful handmade furniture, looking down on views of valley out every window.
PPS. I was invited on this trip as a guest of five:am organics, however, all images and opinions are my own.