Girls Gone 'Glamping' : Part 1
Elderslie Organic Farm
24 09 2015
It's not everyday you get invited to go 'glamping' on an organic dairy farm for the weekend (in fact that day ain't likely to swing by again) so when you do, you drop everything and say 'YES!'
…Yes, yes you do.
Yep, in celebration of Organic Awareness Month, the team at five:am organics organised an incredible weekend road-trip and farm 'glamping' adventure for a bunch of talented bloggers and insta-faces (of which I was lucky to be one…yippeee!).
Below is a little recount of our first day in photos and words:

We travelled in comfort and style thanks to Hire a Kombi and their cream sweetheart 'Harriet' who treated us well all weekend (bar one incident of bogging haha!) – the ultimate road trip vehicle.
Our ultimate destination was the Elderslie Organic Farm in West Gippsland, where we were warmly welcomed by owners Wendy and Peter Wallace. Elderslie is a family run organic farm specialising particularly in organic dairy milk production (part of the Organic Dairy Farmers co-op that five:am source their milk products from) but also egg production.
We were also happily greeted by a party of beautiful Happy Glamper tents, complete with 'Indie' magazines, colourful doonas and fairy lights – they don't call it 'glamping' for nothing! Especially as there is no 'tent pitching' required – the Happy Glamper team take care of ALL the set-up and pack-down. WINNING!
After acquainting ourselves with our little tent homes – we headed to the local Warragul Farmer's Market to pick up some supplies for a late-lunch picnic feast. It was also rather serendipitous that I found myself in Warragul – as it meant finally being able to catch up with my dear friend Michelle Cann, who runs an epic chai and spiced cider market stall and also owns String and Salt – an absolutely stunning kitchenware store and cooking school in Warragul. Think cookbooks, spices, tea, salts, herbs, ceramics, bakeware, bespoke ovens and everything PRETTYYYY in between!
**Please see above for best organic donuts you will ever eat. Spiced apple deliciousness!**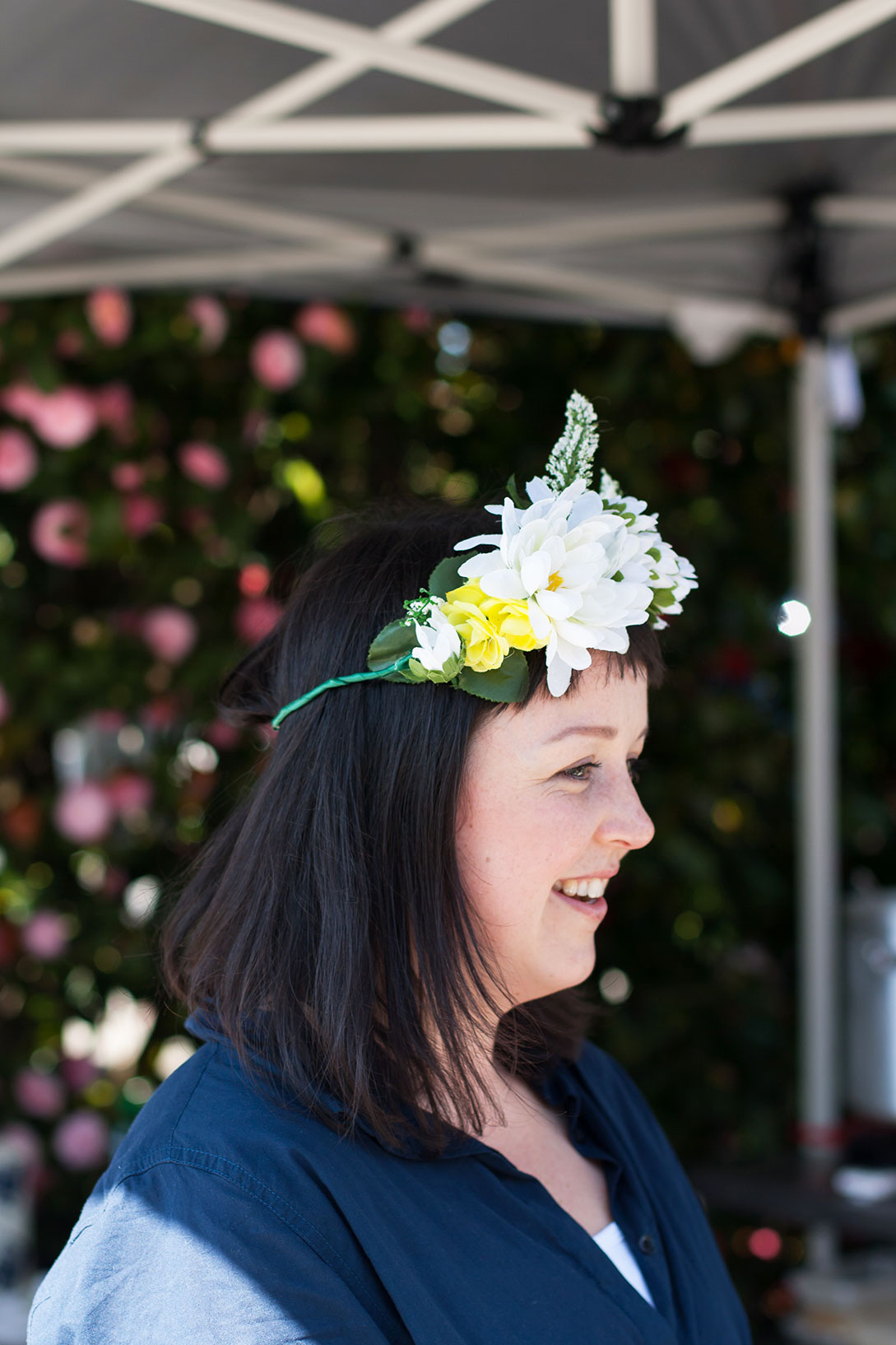 …And YES, we did twist the arms of our five:am 'mums', Kate and Kate, and squeezed in a String and Salt store visit. Not the best idea though, I pretty much couldn't leave. Two flavoured salts, one packet of herbal tea, a palette knife, Kinfolk magazine and honey drizzler (is that a word?!) later…and I WILL BE BACK SOON, that's for sure. Oh and a few us nabbed some of their RIDICULOUSLY GOOD homemade dukkah too… and proceeded to sprinkle it on ERRYYYTHANG at lunch!
NOW if there's one thing you can be sure about when you road trip with a gaggle of foodie bloggers…it's that you WILL eat well, and have ample 'photographic evidence' too.
…ONE instagram-able feast coming right up. Ha!
After lunch, although we could all easily have napped (read: food coma) – we headed on a tour of Elderslie, farm-style (ie in the back of a ute maate!).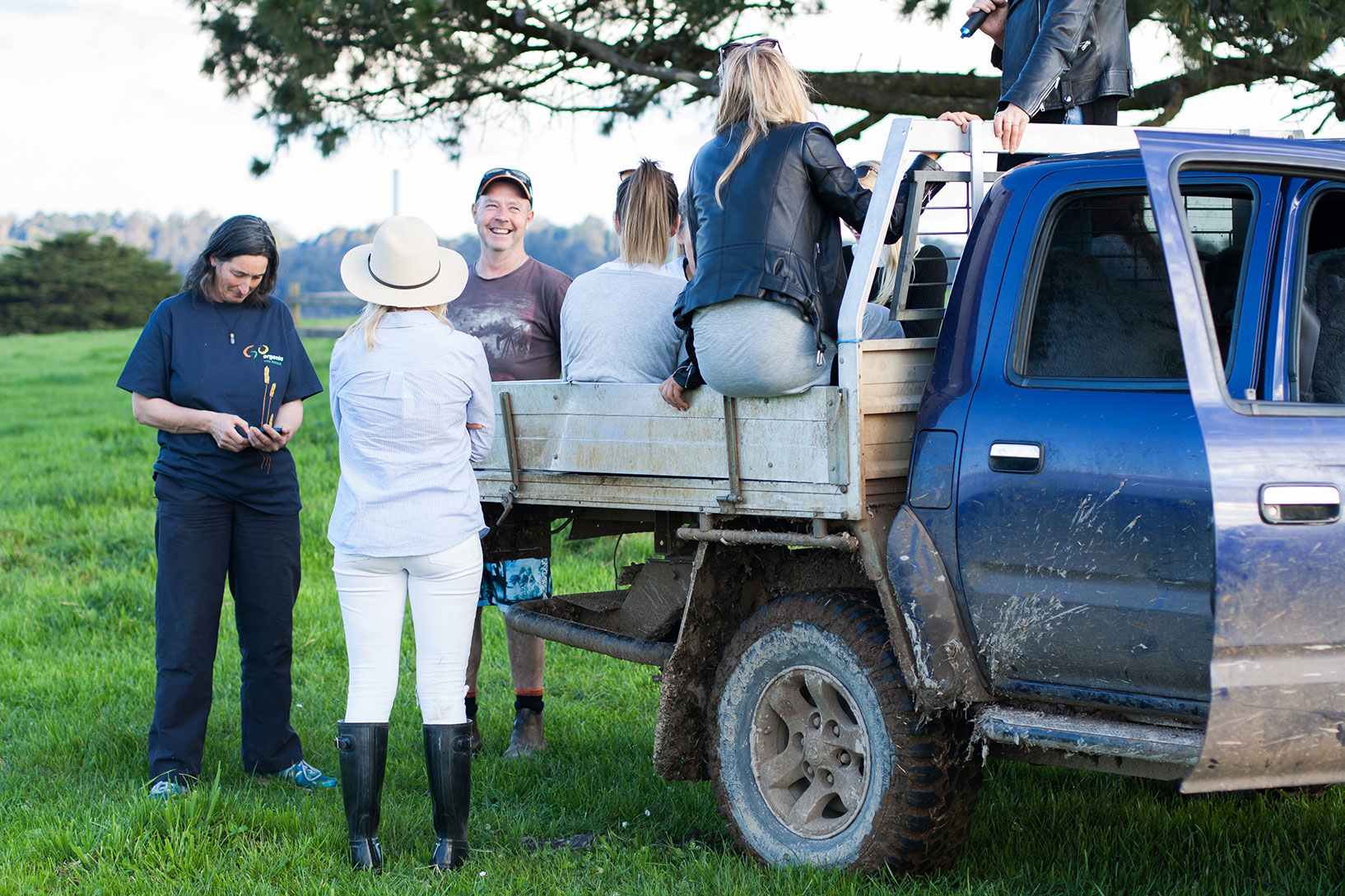 We were introduced to the baby calves.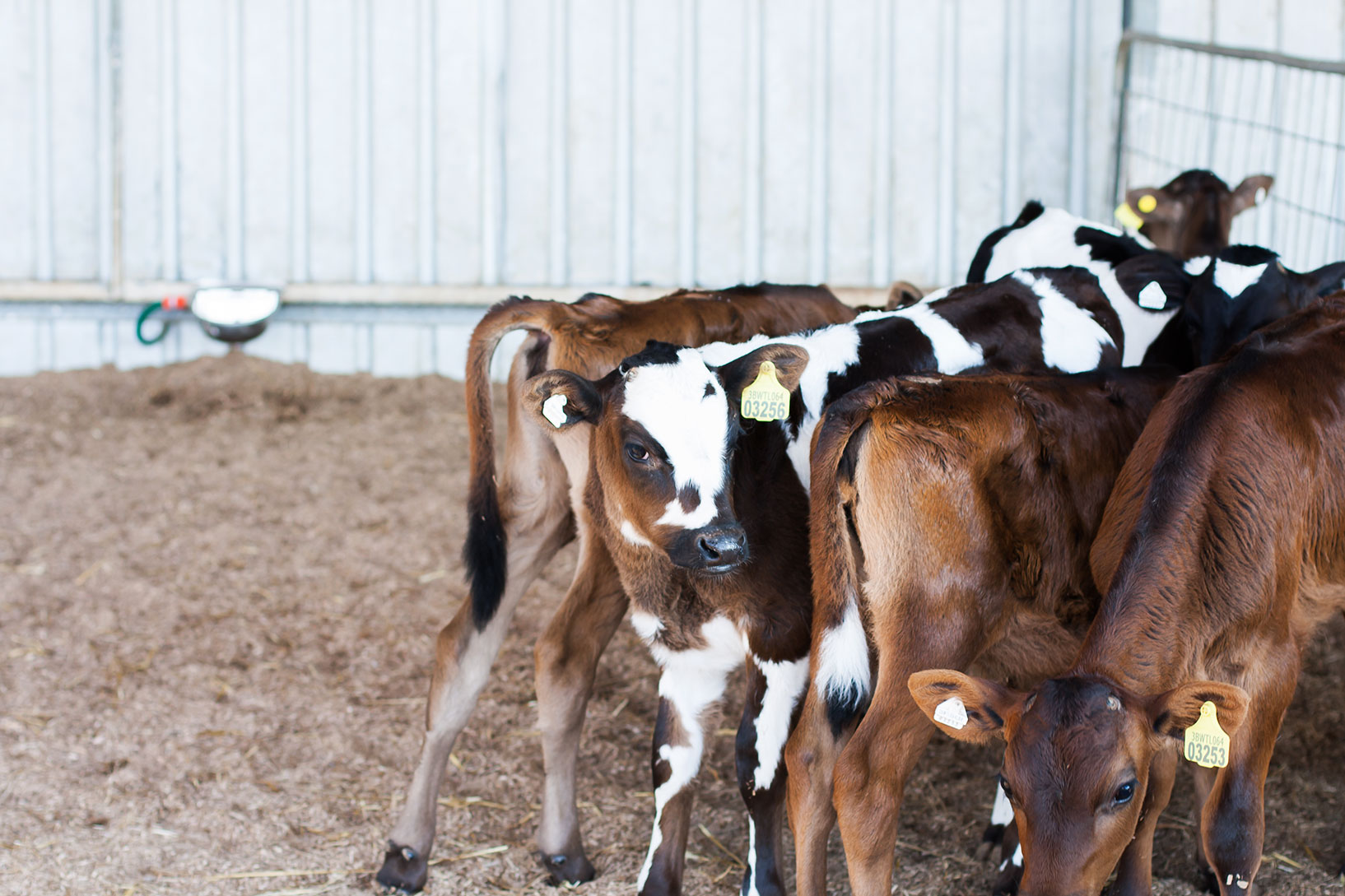 …before getting 'squeal-yyy' over piglets (eep!), simultaneously avoiding electric fences and their over-protective mothers.
Next up were the peck-y chickens who were lapping up the sunshine and super green pastures (yep they are well and truly free range!) – ducking in an out of their chicken 'laying' house, or should I say super cool retro caravan?! These chickens got swagger.
*FUN FACT* : The chickens graze on a variety of different bits and pieces in their natural environment, including this super luscuious grass, which helps to explain the wonderfully deep rich yellow yolks you'll find in Elderslie eggs. Before packing, eggs are also gently brushed and graded by hand – instead of being chemically cleaned and/or 'washed' which results in a fresher, longer-lasting egg. Once you have seen the labour involved – paying that little bit extra for true free range/organic eggs is a no-brainer.
FINALLY, we caught up with some beauttifullllll dairy cows (every single one of which has a name!) and some of the other girls even tried their hand at milking.
We finished our jam-packed, sun-filled day with wine + bonfire + marshmallows + endless conversation = THE PERFECT END.
Stay tuned for PART 2, and our trip to Tamsin's Table for a seasonal cooking class.
PS. I was invited on this trip as a guest of five:am organics, however, all images and opinions are my own. A HUGE THANKS to five:am for organising such a great trip in partnership with all the other businesses mentioned… and ALSO too my fellow companions (pssst…@georgeats @foodtfitrepeat @ashlynlincoln @mb_motivation @naturally_nutritious) for making the weekend all the more enjoyable!